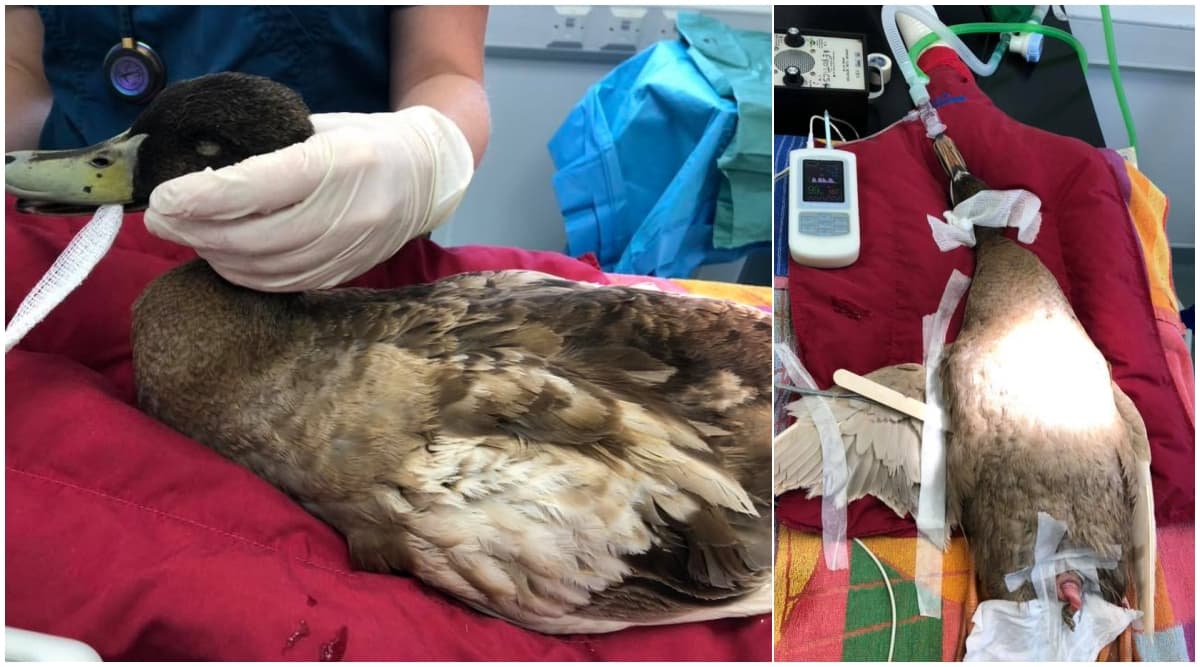 A duck in Devon went maniacal after he tried to have sex 10 times in one day. The pet duck named Dave got an infection after he refused to just stop mating with other ducks and as a result, his penis had to be removed. The duck's penis is reported to have become "traumatised" because of his excessive sexual interactions! The duck's owner took it to the vet who advised on getting the manhood removed as it had developed an infection and that was the way to stop its nymphomaniac habits. Quack, Quack! Ducks Win Right to Loud Quacking in French Countryside After Case Filed Against Them.
Josh Watson from Torquay, Devon, owns the randy duck named Dave who had developed a strange addiction towards having sex. Dave tried to have sex with his pond mates Dora, Freda and Edith at least 10 times a day. After he developed an infection, Watson took him to a vet who prescribed some antibiotics and painkillers in October. The vet also asked the owners to wash their pet's penis daily and push it back in. But when that did not stop the duck's habits, the vets had to remove his penis. Rescue Duck With Disability Gets a New Life With Customised Tiny Wheelchair in New Jersey (Watch Video).
Ducks use their penis only for mating so he can still urinate. He developed the infection as his willy did not go back in his body. Highcroft Rabbit, Small Mammal & Exotic Vets made an awareness post on social media about the duck's habits to warn other owners. The vet was quoted to Ladbible, "Female ducks can actually be quite aggressive and if they don't want his attention then they will peck at anything including his penis. I think [his penis] took the brunt of it unfortunately. It's brutal." The only option then was to remove it or the spread of infection in other parts of his body could've affected his health even more.
Check The Post of Duck With Infected Penis:
Talking about his pet Watson was quoted in the report, "He's doing fine now, he's quite resilient for a duck. The only downfall is that he's lost his willy. I think he feels pretty upset about it. I think he's a nymphomaniac. He's got a high sex drive basically. So I think that's what caused it." Dave is now recovering and was strictly advised to be kept away from other ducks for a while until complete recovery.