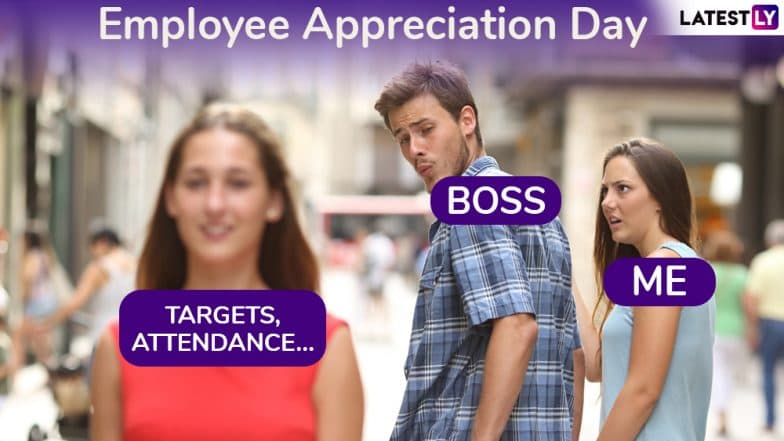 Employee Appreciation Day 2019 will be celebrated on March 1, this year. It is a day for companies to thank and be grateful to their employees for all the hard work that they have been doing. To ensure that the employees get their credit and encouragement to do better, Employee Appreciation Day is celebrated on the first Friday of March. The day which is primarily celebrated in the US, Canada and UK. But most of us have been unfortunate slaves of corporate life at some point or the other. And thus we all know even if we do our best, the appreciation might not be as expected or no appreciation at all. And don't worry, because you are not alone. The case is the same in almost every office and to reduce your misery of lack of appreciation we have some memes and jokes on the same. You can exchange these Employee Appreciation Day memes and jokes with your colleagues over Facebook and WhatsApp. Have a good laugh together (or maybe crying tears). Employee Appreciation Day 2019: Bosses & Managers, Here's How You Can Lift The Morale of Your Workforce on March 1.
Every working individual will admit that office life is not very easy. There is a considerable amount of stress that follows, irrespective of the industry you are working in. So as much as hard work we put in, the targets are neverending. Appreciation really comes hard in office life and where there is a day dedicated especially for appreciation obviously all the employees are looking forward to it. Because it is only such encouragement that will help us in working better. But you can always laugh it off with some funny memes and jokes and just continue with the day.
HAHAHAHA! So Funny, HHAHAHA!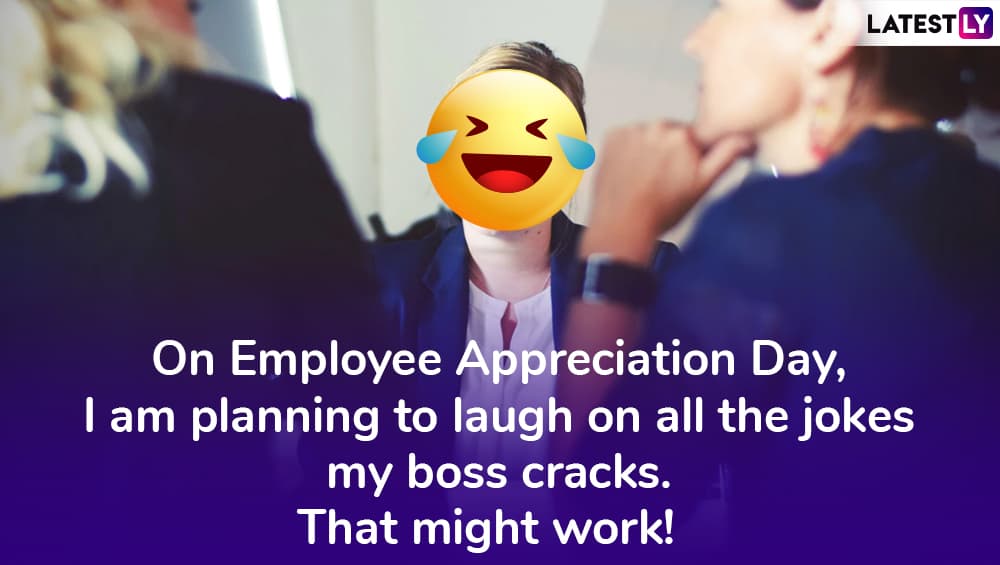 Well, thanks, boss!
Every Boss Ever.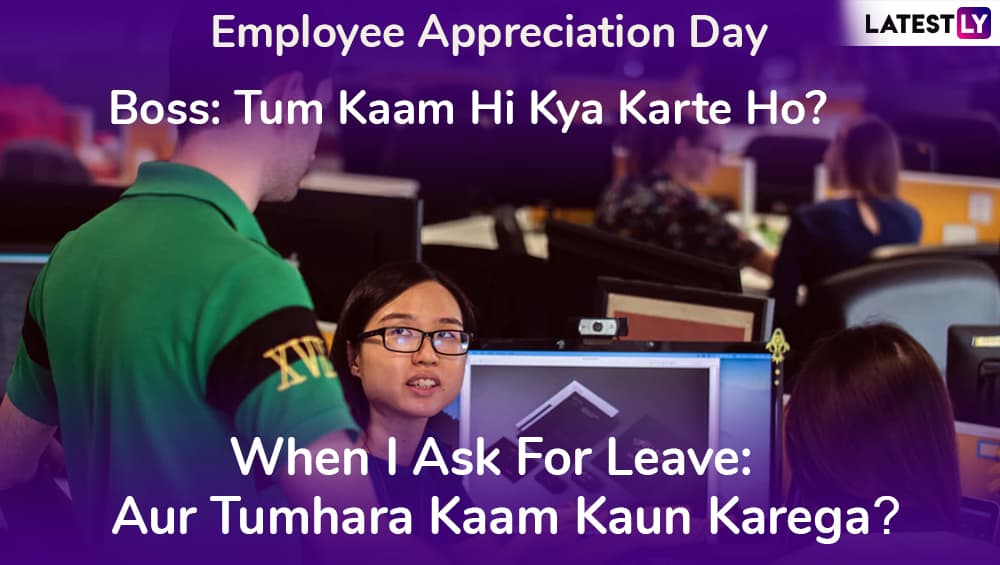 Oh Hello?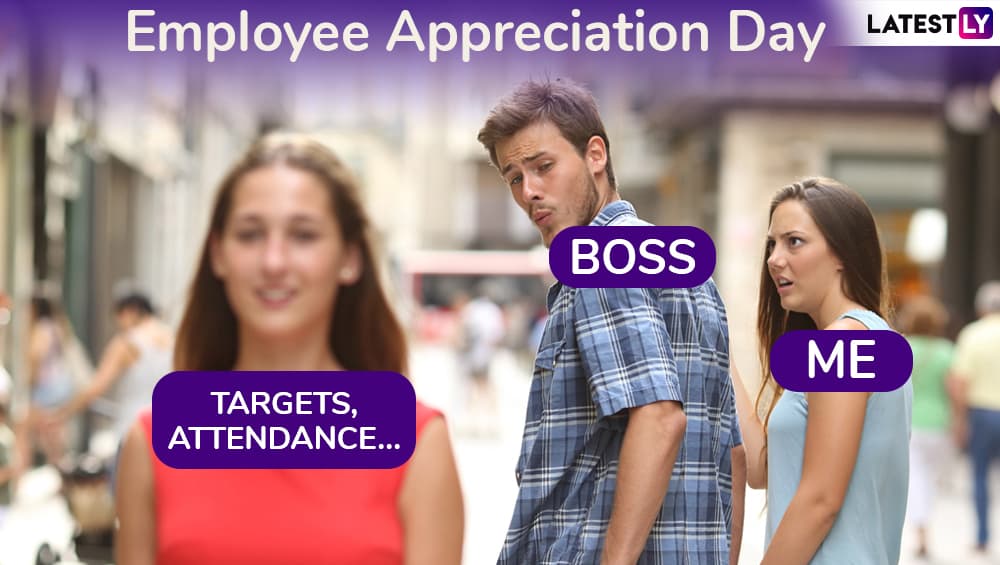 When The Boss Trolls You!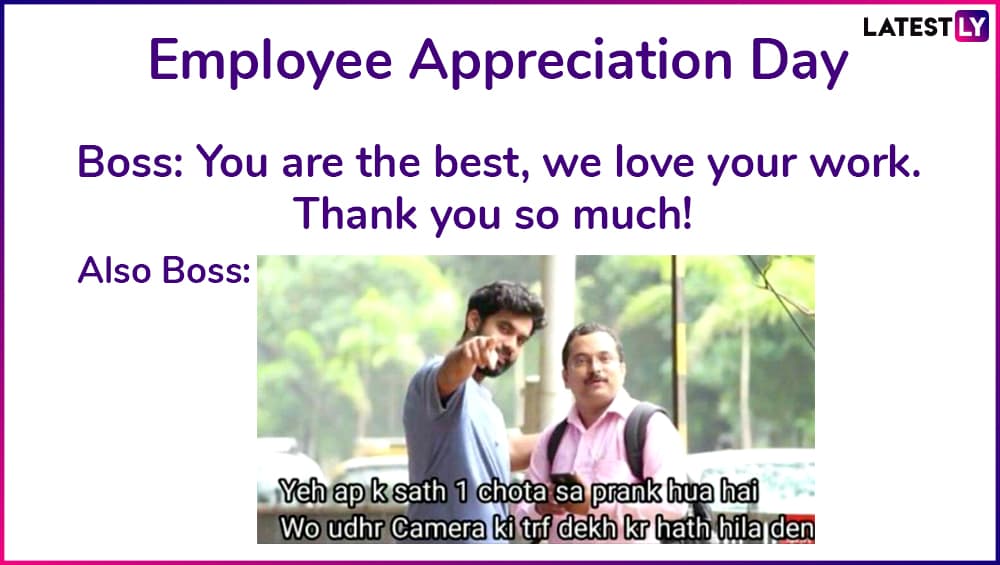 We are sure some of you can relate to the above jokes or probably all of them. So if you do not feel appreciated, don't feel dejected. Share along these memes with your colleagues and make them feel they are not alone. It is better to share humour than just appreciation. We hope you get some appreciation from your boss if not for these jokes.