New Delhi, August 5: After weeks of speculations, the Modi government finally revealed its plan for Jammu and Kashmir on Monday. Union Home Minister Amit Shah in Rajya Sabha proposed to scrap Article 370 that confers "special status" to former state of Jammu and Kashmir. A Presidential order has also been passed to remove Article 35A. Soon after the new of revocation of Article 370 broke, fake messages and posts are going viral on WhatsApp and Twitter offering people to book land in Jammu and Kashmir.
Article 35A of the Indian Constitution empowered the Jammu and Kashmir state's legislature to define "permanent residents" of the state. Article 370 barred citizens from other states from buying property in Jammu and Kashmir. Once Amit Shah proposed to abolish Article 370 in Rajya Sabha, a text message went viral on WhatsApp and Twitter offering land in Srinagar's Lal Chowk for Rs 11.5 lakh. Jammu and Kashmir Order 2019: Read Full Text of Modi Government's Notification on Article 370 And Article 35A.
The viral SMS read: "Book your land at Kashmir Laal Chowk Rd from 11.25 lakh starting with GST. KASHMIR 370 removed. Limited stock! For more details call on 9019******." Many people reported on Twitter that they had received the text message on their phone soon after Shah proposed revoking of Article 370. The viral message is fake and the mobile number mentioned belongs to a West Bengal-based restate company called Eden Realty, HuffPost found out. Jammu and Kashmir Loses Privileges Under Article 370, Article 35A: What Does it Mean For Kashmiris and Other Indians?
Fake offers for land in Jammu and Kashmir:
Tell us more about peace, democracy and national integration. #Kashmir #KashmirBleeds #KashmirParFinalFight #Article35A #landgrab #Betrayal pic.twitter.com/0gcHEZ9jCS

— Abhimanyu George Jain (@AbhiGeorgeJain) August 5, 2019
Yeah Kashmir Laaal Chowk is a great place to live - no phones, no internet, cut off from reality you can do your yoga under the shadow of guns. Book land now. https://t.co/PksC6UO3wz

— Onaiza Drabu (@onaizad) August 5, 2019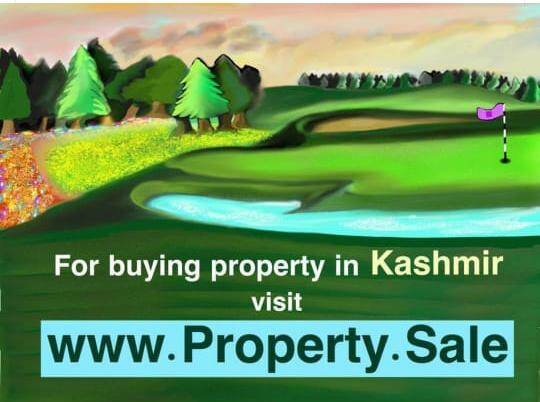 Earlier today, Shah proposed to abolish Article 370 and said Jammu and Kashmir will be split into two Union Territories: Jammu and Kashmir with an Assembly and Ladakh without one. Making a historic announcement that triggered ruckus, Shah said: "I am presenting the resolution to revoke Article 370 in Jammu and Kashmir except the first clause 370 (1)."
On Sunday night, the Jammu and Kashmir administration imposed restrictions in Srinagar district under Section 144 of the CrPC and placed the top leadership of the state, including former Chief Minister Omar Abdullah and Mehbooba Mufti, under house arrest. Internet services were shut down in several parts of the Valley and educational institutions were ordered closed. Earlier, tourists were asked to leave Jammu and Kashmir while the Amarnath Yatra was curtailed.
Fact check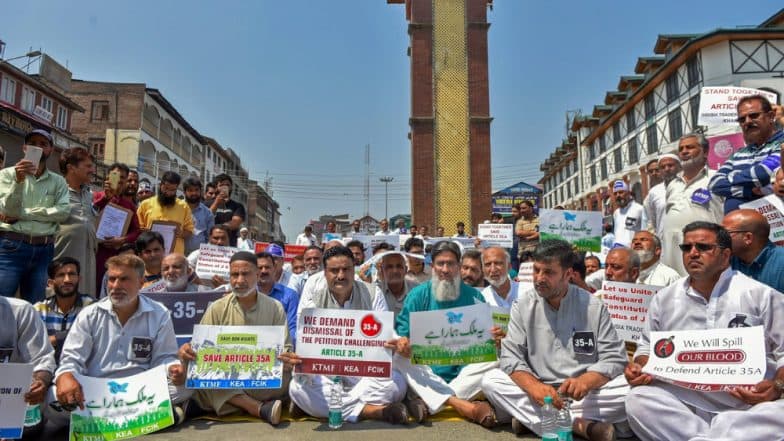 Claim
Non-resident of Jammy and Kashmir can buy land in Valley.
Conclusion
The viral messages and WhatsApp posts offering land in Kashmir are fake.