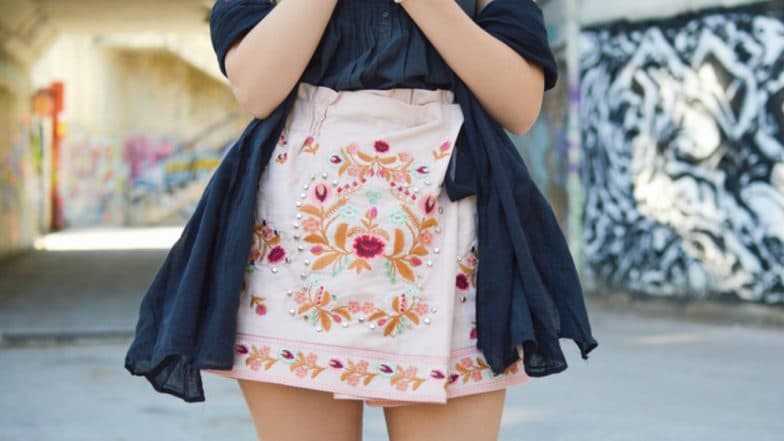 In a bid to "brighten up" their work days, this Russian company has introduced "Femininity Marathon," for their female employees. Women at Tatprof, a Tatarstan-based aluminium producer that supplied the 2014 Sochi Winter Olympics, have been asked to wear a dress or skirt, "no longer than five centimetres from the knee." The decision is a part of a so-called "femininity marathon" campaign, that will reportedly be run by the company until June 30, 2019. What makes it even more ridiculous is that the women have also been asked to put accurate makeup, have their hair tied up and send the pictures of themselves to their bosses to win the bonus amount of 100 roubles (approximately Rs. 105). The company has sparked fierce criticism for its blatant sexism at the workplace. 'Sexism in the Public Space,' Belgian Man Verbally Abused a Police Officer Over her Gender! Convicted in First of a Kind Case. 
Anastasia Kirillova, the company press officer reportedly told local media, that it was a "great way to rally a team," that was 70 per cent male. Kirillova further said, as quoted by various media outlets, Tatprof's CEO, Sergei Rachkov "is very concerned about the mixing of gender roles and "wants to preserve the feminine side," of their female employees. He does not want ladies to wear make hairstyles and change into pants, but to do handicrafts and "put all their warmth into education children." The initiative has invited heavy criticism among social media users. Sexist, Senseless, Crass: 10 Most Mindless Statements by Indian Politicians in 2018. 
A Twitter user said, "Russia seems just coming out the dark ages. You have to laugh." Another added, "So #Tatprof is running a femininity contest for its employees in Russia, basically it seems so the bosses can gawk over the pictures. Disgusting abuse of power & exploiting women," as translated by media outlets. Feminist Zalina Marshenkulova called the company's femininity drive, "news out of the Middle Ages." How to Save Your Children from Sexism by Celebrating Women's Day with Them. 
It appears that none of the criticisms has affected the company and Tatprof reportedly plans to continue with their, "Femininity Marathon." The first has so-called "femininity" events planned for June, such as a competition to see who is the fastest at making dumplings. Even the firm is staging a battle for its male workers and held a pull-up contest last week. Russia remains a traditional society with deeply entrenched sexist views and a culture of victim blaming and events such as "Femininity Marathon,' is just another example of the country's troubling attitude towards women.