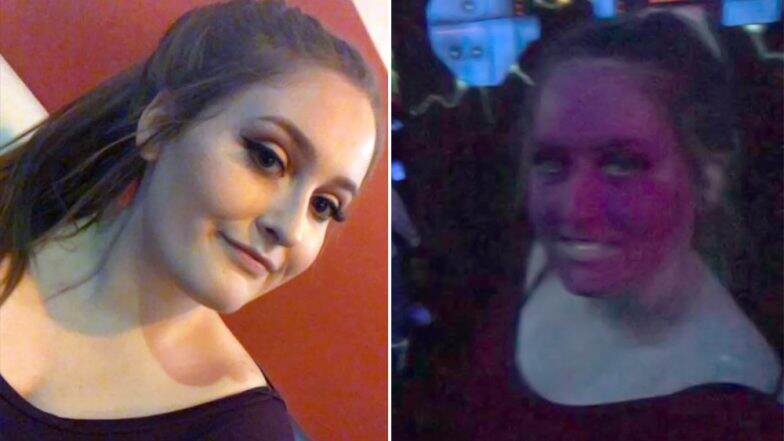 Huda Beauty products are a massive hit, and some of the products are what many girls dream of. Huda Beauty's hit products called the 'Easy Bake Loose Powder' launched last summer is one such product that must have gone sold out in no time. Huda Kattan had called the product a "game changer," when the product was launched. However, I am sure she didn't mean to change the game of laser tag for one of teh Missouri woman. It turns out, the woman called Amanda Whitrock was wearing, Huda beauty's 'Easy Bake Loose Powder' and went for a game of laser tag. However, she opted for baking her face 'Easy Bake Loose Powder' to foolproof her makeup, however, ended up having hilarious pictures of her face that she posted on Facebook. Although, her makeup looked perfect in most settings, as soon as she got under the laser tag black lights, Whitrock's skin turned intense reddish-purple in colour. She took on to Facebook to share her pictures with a friendly warning that you might want to ditch the Huda product if you are up for a laser tag game.
She took some of the pictures of her face in standard light setting and another one under the laser tag black lights she captioned her pictures with "Don't use the HUDA baking powder if you plan on doing laser tag."
Take a look at Amanda Whitrock's pictures
While it is not yet known why this happened, guesses have it that the Easy Bake Loose Powder may contain synthetic fluorphlogopite, an alternative to mica in cosmetics and the fluorine in it may have fluorescent properties that can be visible under black light. Whatever the reason may have been, the product definitely gave out some really funny pictures.