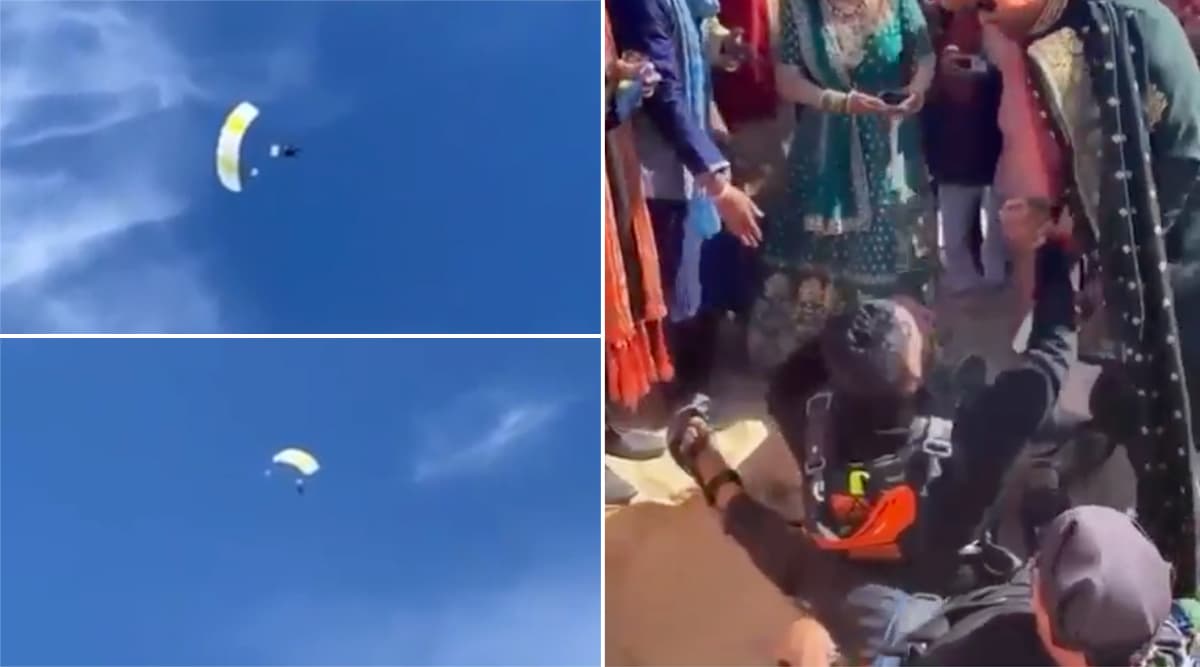 What would you do to make your wedding entry the most unique one? This groom came skydived to his own wedding and is now going viral. Groom Akaash Yadav, made a skydiving entry to his own wedding, the video of which has now taken over the internet. In the video, you can see friends and family waiting for the groom to make an entry while Akaash can be seen sky diving while he makes his way to land his wedding area. Wedding Instagram page @wedmegood shared the video on the social media platform which was divided into three halves. In the first video, the groom is still up in the air on his way to land, in the second video he is almost landing and the third video finally captured the landing of the groom.
The post was captioned with, "Groom @akaashyadav made a sky diving entry into his wedding and this entry is as crazy as they come! How are you planning your entry for the wedding?" With Aakash setting the bar so high(literally), rest of the dulhas might want to really up their game to beat this fun entry. Watch the video for yourself to believe us:
Recently, India has some of the funniest groom entries. Just a few months ago a groom in West Bengal arrived at his wedding on a road roller! Arka Patra from Krishnanagar city in Nadia district surprised guests when he reached his marriage hall in the big vehicle. Another couple recently decided to make their entry for reception from the sky, from a bird-like carriage, with an eagle design on top. The bride and groom were in the centre of a cage-like structure. The structure had a huge eagle statue on top and when the couple neared the ground of the venue, and we are still SHOOK.