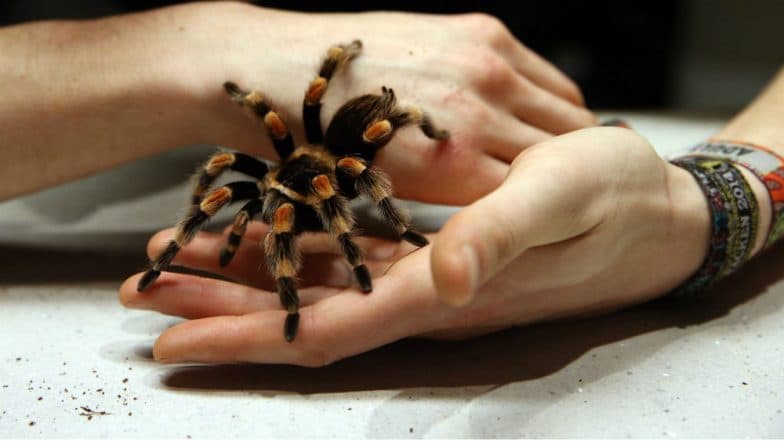 A Singaporean man has been fined for illegally importing and keeping tarantulas at his home. Tam Jiaming raised suspicions earlier this year in January when he tried to cross the border in his car from Malaysia to Singapore, the immigration and checkpoints authority said in a statement. The 34-year-old was fined S$12,800 after being caught at Tuas checkpoint with six live tarantulas in a bag.
A routine check of the car found out the spiders in plastic containers on the car's backseat. An investigation at his residence found out 92 tarantulas. The creatures were confiscated and are now under the care of Wildlife Reserves Singapore. Tam was fined for illegally keeping in possession so many wildlife animals and using them for trade.
Tarantulas are not approved to be kept as pets in Singapore and some are protected under the Convention on International Trade in Endangered Species of Wild Fauna and Flora (CITES). When Tam was stopped for checks, he said he had nothing to declare, Agri-Food and Veterinary Authority (AVA) and Immigration and Checkpoints Authority (ICA) said in a joint press release on Wednesday.
In Singapore, if animals were subjected to unnecessary suffering, those accused may face an additional fine of up to S$10,000 and up to 12 months in jail. The bite of tarantula but is mildly venomous and does not cause any long-term damage to humans.