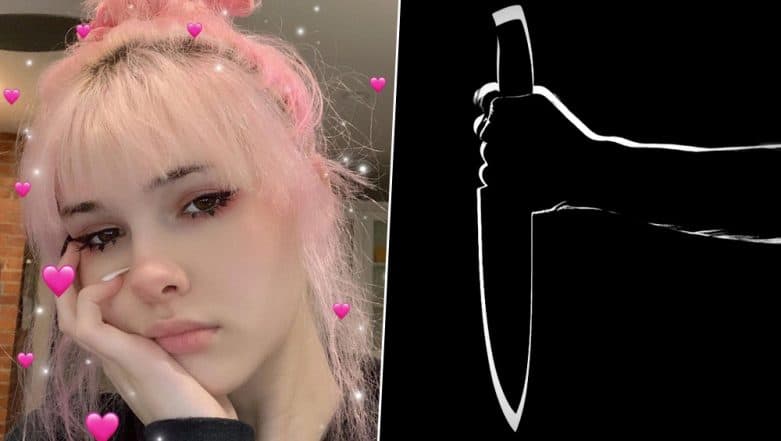 A boyfriend committed a heinous crime of slitting his girlfriend's throat and then uploading the pictures on several social media sites including his Instagram account. The photo-sharing application is under fire for allowing the story to remain on the app for a day until later the account was deactivated. 21-year-old Brandon Andrew Clark, allegedly killed his 17-year-old girlfriend Bianca Devins, a popular social media star from upstate New York. Clark then called the cops himself and while he was being arrested, he was posting the photo on his Instagram. 'Vampire' Woman in Russia Stabs Boyfriend Because She Believed He Was a 'Werewolf'.
When police arrived, they found Devin's body outside her car in Ultica. Meanwhile, users of Discord also alerted the police. By the time the police could find the teen, Clark himself dialled 911 and reported himself. When the police checked his phone, they found another picture of him lying next to Devins' dead body. Brandon Clark posted pictures of Bianca's dead body to Instagram, 4chan, and Discord. He threatened and slit his own throat with a knife too, then uploading the picture on Instagram. Clarke posted a photo of her bloodied body with the caption "I'm sorry Bianca."
As reported by Buzzfeed News, the incident took place on Sunday and he posted the picture at 6.40 am with a blurred-out sensitive content filter. However, users could still view the picture very clearly because there was no action from the application about the violation of guidelines. The action was taken on Monday with his account removed. He was also charged with second-degree murder. Iraqi Instagram Model Tara Fares Shot Dead While Driving Her Porsche in Baghdad.
Bianca Devins had over 35,000 followers on her social media and was more popular as e-girl in TikTok app. She met Brandon online and apparently they were in a "platonic relationship," as per a friend who told Rolling Stone. The pair had attended a concert in Queens on the weekend and got into an argument. As per the police, they then drove to Ultica where he killed her on a side street. Meanwhile, her followers tried hard to bury out the gory image of her dead body. They posted the same hashtags and tagged her by uploading other images. People are also paying tribute to the internet star who has sadly had a horrible death.