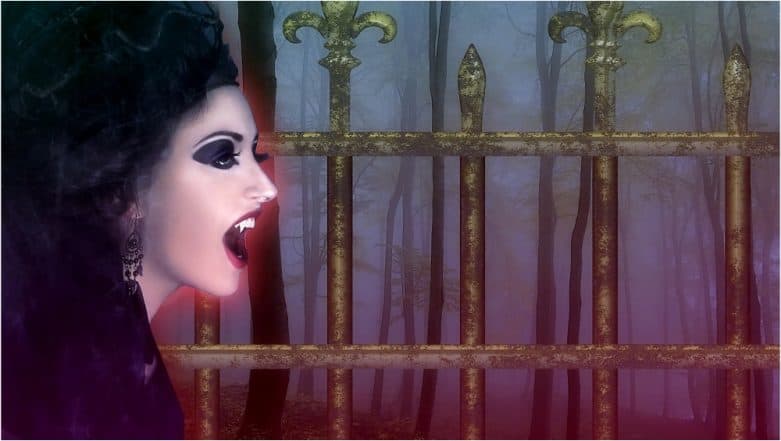 There have been several cases reported of people alleging that they are vampires. In yet another incident occurred in February, a Russian woman stabbed her boyfriend because she though that she was a vampire and he was a werewolf. She believed that she was Elena Gilbert, the main character in fantasy drama The Vampire Diaries, as told to the police. The woman is now being jailed for two years after a psychological assessment found her to be sane. 'Vampire' Killer Slits Throat of Woman & Drinks Blood, Gets Caught in Zimbabwe.
Ekaterina Tirskaya, 22, and her unnamed lover met on social media and had slept together for the first time, as told to the court. The next morning, she suddenly 'changed' and told him she was a vampire and had a mission to slay werewolves. He told her that he didn't believe in the supernatural and insisted her to go home. According to one report, the woman attacked him with a knife when he was getting out of a bath. He managed to escape that, but she grabbed another one and stabbed him in the chest. 'Vampire-like Creature' Massacred Eight Sheep in Ukraine Village, Fully Drains Blood Out of Bodies.
He managed to escape from his flat and banged on the neighbours' doors asking for help. They called an ambulance and the police. The man survived the brutal attack but was severely wounded. Prosecutor Felix Kuznetsov said the woman was sentenced to two and a half years in prison after being found guilty of inflicting grievous bodily harm. She was also ordered to pay 3,900 pounds in 'moral damages' to her boyfriend.