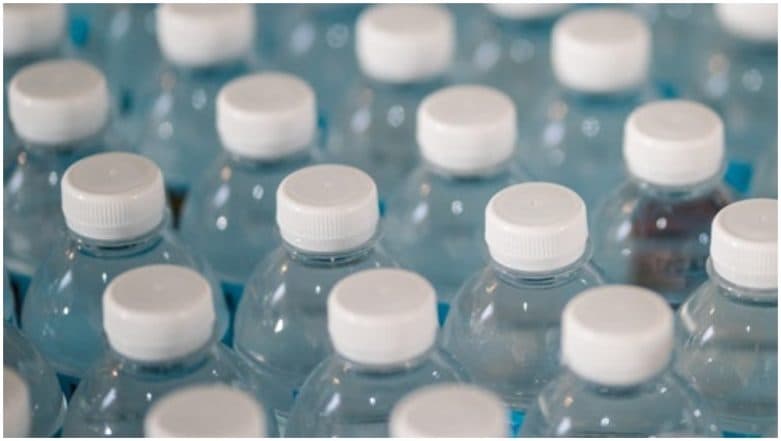 An American waitress received the tip of her life for her service recently. The woman got at North Carolina was given a 10,000 dollar tip. Yes, around Rs 7 lakh for the water she served. Alaina Custer, who works at Sup Dogs in Greenville found USD 10,000 cash on the table that was left behind by YouTube vlogger Jimmy Donaldson. And the funny and mysterious part here is that he had ordered just two bottles of water at the restaurant.
Alaina said that he was in the restaurant for a very short time, ordered two bottles of water and left. Aliana got to keep a big chunk from the cash while the rest was distributed among other staff. Talking about it, Bret Oliverio, the owner of the restaurant said, "Good people are still doing good things these days so I thought it was pretty cool. I've seen some really big tips but not $10,000 this was out of the blue, once in a lifetime, it'll never happen again in my lifetime." Baby Girl Born in Chick-Fil-A Outlet; American Fast Food Chain Promises Free Lifetime Food and a Future Job!
Here is the lucky waitress:
El misterioso caso del hombre que pidió dos vasos de agua y dejó una propina de USD 10.000 https://t.co/Rb9LM0ioNO # youtuber #Mr.Beast pic.twitter.com/w0sGrOIqOq

— simulcastpro (@Simulcastpro) October 23, 2018
Jimmy Donaldson popular as 'Mr. Beast' on social media, has over nine million YouTube subscribers and most of his video has over five million views. Also, it seems Jimmy often gives a little too much to people who render him services. Last year, Jimmy posted a video in which he is seen handing USD 10,000 to a pizza delivery man. A video also shows him handing USD 10,000 to his mother.