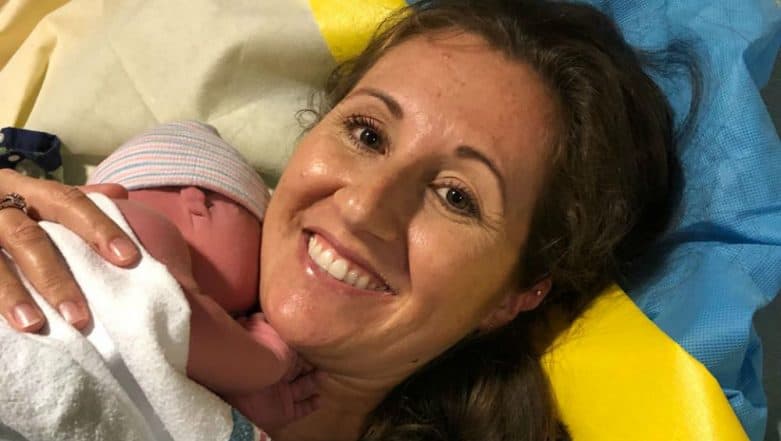 American fast food restaurant chain Chick-fil-A has promised a lifetime supply of food and a job for a baby girl who was born in their San Antonio outlet in Texas earlier this week. Falon Griffin was having contractions when she and her husband stopped at the eatery after dropping off their daughter with a family friend. Griffin wanted to use the washroom but the outlet was closed after which the couple began banging on the door.
Store director Brenda Enriquez opened the door to find Griffin screaming. She grabbed some towels, while her husband Robert Griffin volunteered in delivering the child safely. Falon's husband Robert Griffin later took to Facebook explaining the birth of his baby girl.
He writes in his post, "Her birth certificate reads 'Born in Chick-Fil-A and The hospital had me sign the birth certificate as the attending physician."
Here is his Facebook post:
After Falon delivered the child, both mother and daughter were shifted to a hospital where they are doing fine. They named the baby Gracelyn and Chick-fil-A promised food for life also a job when she turns 14.
In the past, airlines have promised free flights to babies born on their planes. Last a baby born on a  plane between Saudi Arabia and India was not only assisted by the flight staff but promised free tickets for life. The practice has become quite common among airlines who often readily make the offer to newborns.