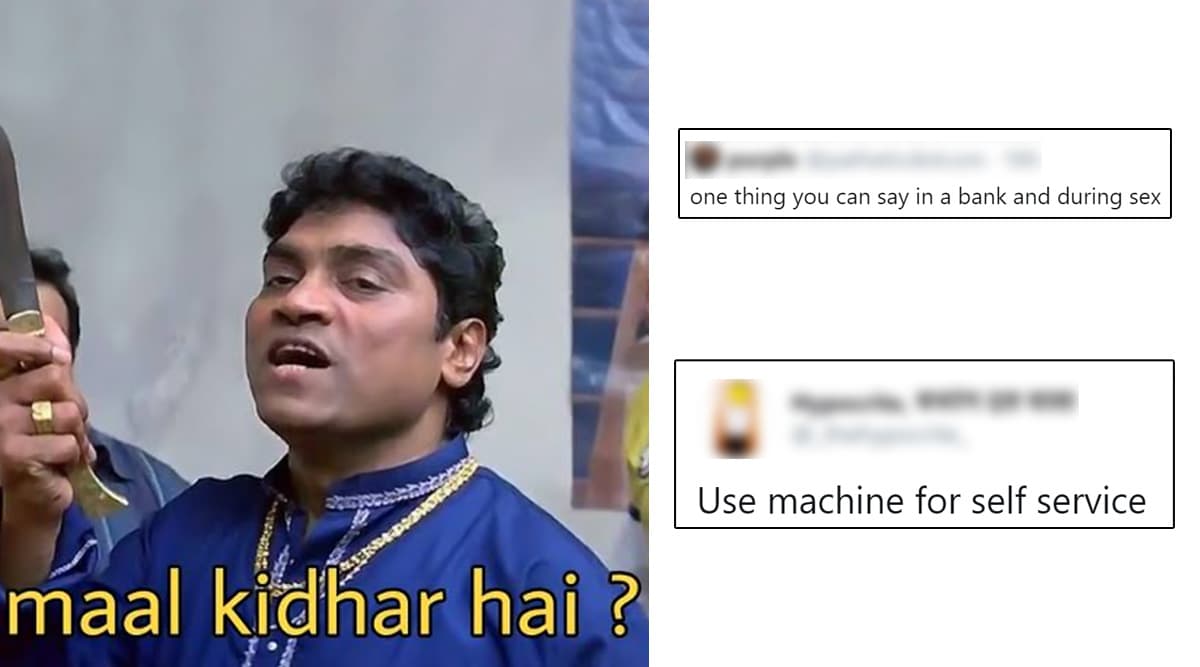 Twitter can be a really fun social media platform if you are updated with the interesting trends and tweets which get the most hilarious responses. Sometimes it has to do with the predictive text on your phone or just discussing fun experiences using GIFs. The latest tweet that is going viral with funny responses has people tweeting a thing that can be said in a bank and during sex. A few days ago, there was a similar tweet which asked people to tweet about things that can be said during a cricket match and during sex. Now the cricket field's been replaced with a bank. And with the change in scenario, the responses are getting funnier. Such tweets get out creative replies from Twitterati.
A Twitter user by the handle @patheticdotcom started this fun trend. The tweet, "one thing you can say in a bank and during sex" has got everyone getting creative and funny. Whenever one is in a bank, they are made to wait, there's lunchtime, things take long, questions about withdrawal, all of it can somehow also be related to sex too! So some of the responses on this fun tweet are hilarious and getting dirty. People Are Describing Their Sex Life Using GIFs on Twitter and The Results are Hilarious!
Check The Tweet Here:
one thing you can say in a bank and during sex

— purple (@patheticdotcom) January 23, 2020
The tweet has got over 300 responses and likes and we have got you some of the funniest ones.
Come Tomorrow!
Kal dobara try krte hai

— M*di CAAn't dance saala (@Divye__) January 23, 2020
Getting Dirty
Also, aage bharke peeche bharo😂

— RUPA MEHTA (@RUPAMEHTA17) January 23, 2020
What a Start! 
Put your hands behind your back and get on your knees https://t.co/k9nn3od5Po

— Vincent Valentine (Not a fuckboy) (@JoshuaVinayak) January 23, 2020
Hahaha
https://t.co/aPgRzZfbpB pic.twitter.com/cW1m9oUar8

— schrödie's hooman (@schrodie_twts) January 24, 2020
Why So Slow?
itni slow service https://t.co/q7eEykzrbw

— S (@_suzysheep) January 23, 2020
Bhaiya thoda jaldi karo na.

— Kagaz nahi dikahyengey (@sarcasmclass101) January 23, 2020
Withdrawal Queries
There are multiple methods to withdraw 😂

— RUPA MEHTA (@RUPAMEHTA17) January 23, 2020
In a Queue Please!
ek ek kar ke aayiye

— Shaani Nani (@vanisaxenaa) January 23, 2020
Nahi Chalega
Fatta hua nahi chalega!!!! 😝

— Pseudo Singh (@shakesofpear) January 23, 2020
Self-Service Counter
Use machine for self service https://t.co/psxxO7IVv0

— Hypocrite, बजरंग दल वाला (@_thehypocrite_) January 24, 2020
"Please, come later" is the most common thing that we have heard in banks and well, fits in a sexual conversation too. The responses are funny, you've to agree. We have such funny viral tweets coming up every day. Another fun trend this morning was people tagging the 5th person on their Twitter for "I deserve a date with..." Meanwhile, can you think of more such things that you can say while having sex and also at the bank?