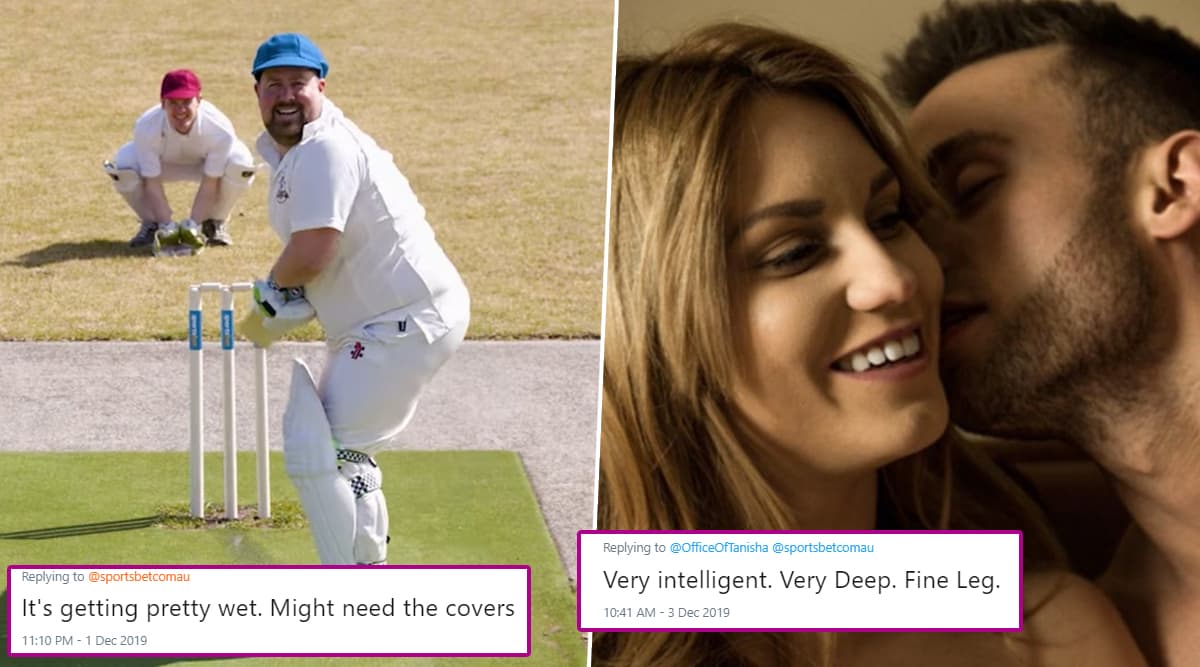 Twitter is a fun platform to be and sees very creative trends every few days. Sometimes a simple tweet can go viral with more people responding, if it's interesting enough. So when a Twitter account asked users about things they can say during both cricket and sex, the responses got wild on the field, get it? Sportsbet, an Australian online betting website posed this question on their official Twitter account and it soon went viral. Needless to say, the creativity of the netizens was seen in the responses. From "fine leg" to "run out", these replies will definitely make you LOL!
Twitter has these fun trends and tweets going viral every few days. A few days ago, someone also to comment about their sex life using GIFs and the responses were again too funny. Sportsbet tweeted about two days, "Reply with something you can say during both cricket and sex," and Twitterati got to their head-scratching. Every cricket lover knows the details and technical terms of the game. but would they go perfectly if used in bed? Well, yes! Check out some of the funny responses. 'Lord of Onion Rings' to 'Sex Toy Story', Fun Twitter Trend Has People Adding One Extra Word to Popular Movie Titles.
Here's The Tweet:
Reply with something you can say during both cricket and sex pic.twitter.com/aCoglztKPH

— Sportsbet.com.au (@sportsbetcomau) December 2, 2019
That's a Shot!
Nice Shot!! 😂😂

— Tanisha Gupta (@OfficeOfTanisha) December 3, 2019
Fine Reply!
Very intelligent. Very Deep. Fine Leg.

— Ameya Verma (@AmeyaVerm) December 3, 2019
Need the Covers!
It's getting pretty wet. Might need the covers

— The Roast (@thenrlroast) December 2, 2019
Where's The Helmet?
bringing out the helmet

— Norro's Knicks (@rcnorro) December 2, 2019
No Action
Covers are already on, no chance of any action today.

— Matt Baseley (@MattBaseley) December 2, 2019
Timing is Important
Pulled it at the last moment. Brilliant timing there

— Raylon Quadros (@raylonquadros) December 3, 2019
Long Innings!
Play long innings, don't get out early.

— Shruti (@shruttitandon) December 3, 2019
Off With a Great Start
And Both the teams are off to a flying start 😜😜

— હર્મેશ જાદવ (@Harmesh71469862) December 3, 2019
Some people even gave the Hindi commentary replies which added more fun to this game. As you can see, the responses got pretty wild. Did you also think of some while you read the ones above? Then do share them with us in the comments section.