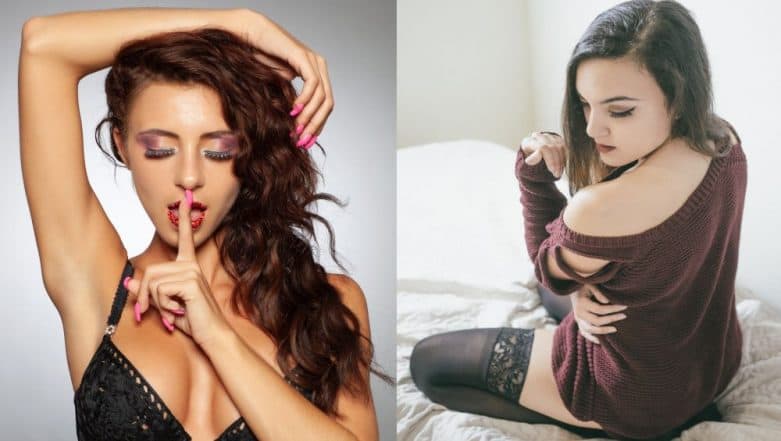 Makeup is evolving every day and in the new era it that is driven by social media, makeup trends change in seconds. Every day new makeup trends take over Instagram, and the best ones become popular in no time. Some of the new makeup methods and practices like baking, contouring, feathering, stippling, foiling, airbrushing, etc. are simply amazing and people have fallen in love with them. However, until now everything was about having a perfect makeup look on for occasions, parties or probably just to make yourself happy but now the vloggers have started to preach makeup for having SEX! Yes! We've moved ahead of the party makeup look or no-makeup look, and people are now talking about the SEX MAKEUP Tutorials that all over the internet these days. Instagram vs Real Life Makeup Trend Is Taking Social by Storm; Has a Strong Message. 
They are all over the internet with different names like Sex-Proof makeup or Sex-Themed Makeup etc. There are even makeup products available that can help you sex-proof your look. What comes across to me is that the whole point of this new trend is to have your makeup throughout your steamy sessions. YouTube is filled with "Dick Appointment" Makeup Tutorials or "penis appointment" makeup tutorials that teach you how to look your best before hooking up. Most of these tutorials are all about sharing their tips and tricks for having your best makeup look on while getting wild under the sheets.
Take a look at some of such tutorials.
SEX-PROOF Makeup Tutorial that will make your steamy sessions!
While the idea of Sex makeup would seem absurd to many people, many have really fallen in love with it. And why not! Nobody wants to look like a hurricane hit them after the steamy grind. What do you think about it? Let us know in the comments section below.