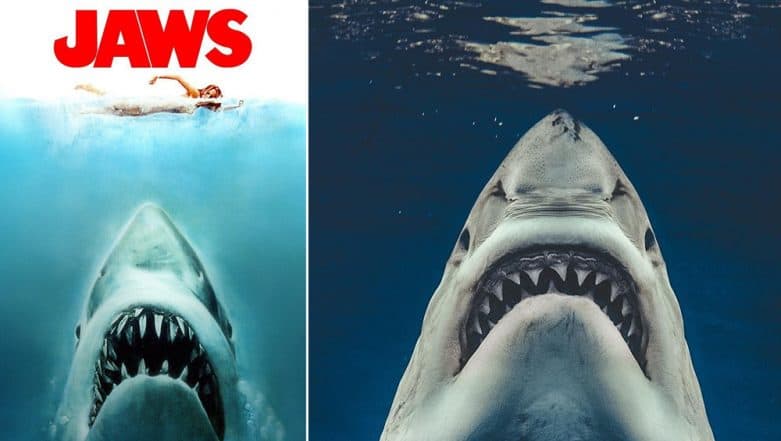 A great white shark was captured by a photographer, recreating the iconic poster of the 1975 movie Jaws. Euan Rannachan who is known for framing stunning portraits of these giant beauties photographed the shark off the west coast of Mexico. Named Squirrel, the 17 feet tall mammal was diving to the surface of the water when the photo was clicked. The 1975 movie poster created by Roger Kastel features a giant fish reaching towards an unsuspecting female swimmer. However, unlike the Spielberg's classic, in this one there is no woman swimming to the surface on the water. 'Smiling' Great White Shark Captured by Photographer in South Africa, Check Terrifying Pics!
The 32-year-old filmmaker was in a cage when the photo was captured. The Spielberg movie is the story of Police Chief Martin Brody, played by Roy Scheider, in Amity Island where a young woman has been killed by a shark while skinny-dipping near the New England tourist town.
Here is the photo of the great white shark captured by Euan Rannachan: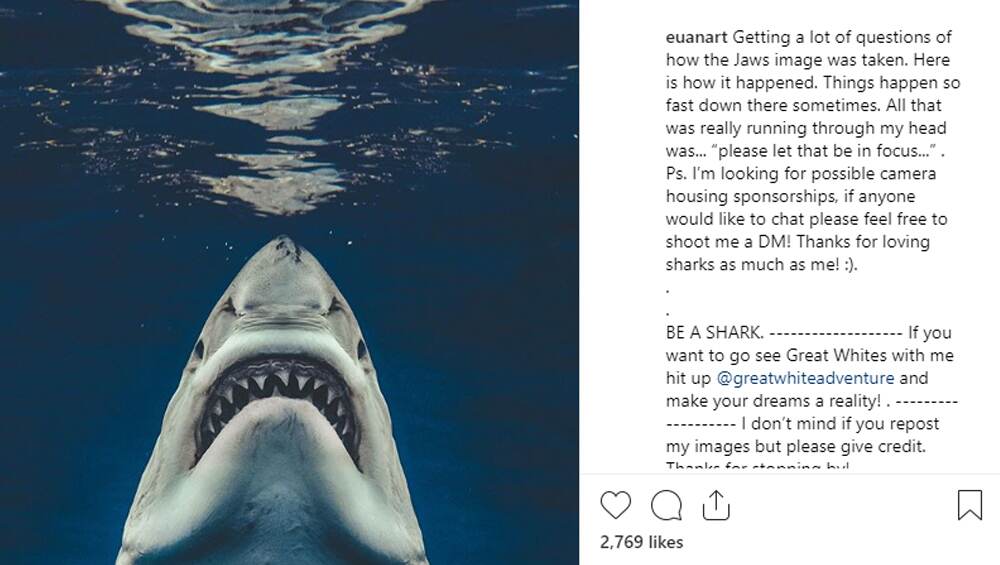 The similarity is striking!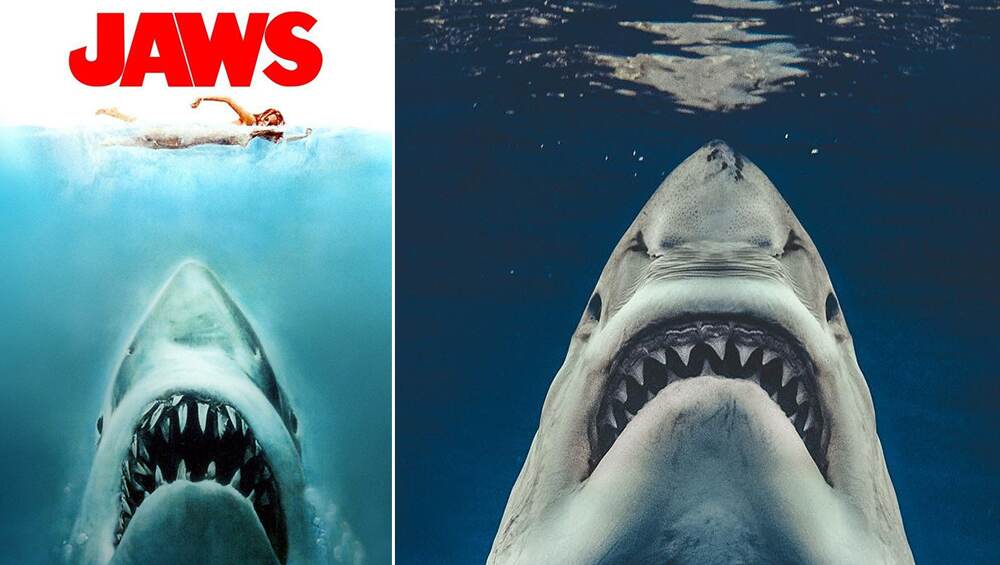 Talking about the photo, Euan was quoted as saying, "The shark in my image is a female and her name is Squirrel. We'd been with her for a while. We have these people on the boat called shark wranglers and they throw these two-foot chunks of tuna to get the shark close to the surface', said the young photographer."
He added saying, "A guy named Crazy Luis stood up on the boat to bring the shark to us when we sit on the surface in the shark cage. Sometimes when the Wranglers play with the sharks, the sharks get p****d off and dive down under the boat and the bait so they can come rocketing up and get it. That's exactly what Squirrel was doing here, she was fed up probably messing around on the surface and dived back down under the boat. It was really deep there but the water clarity was amazing."