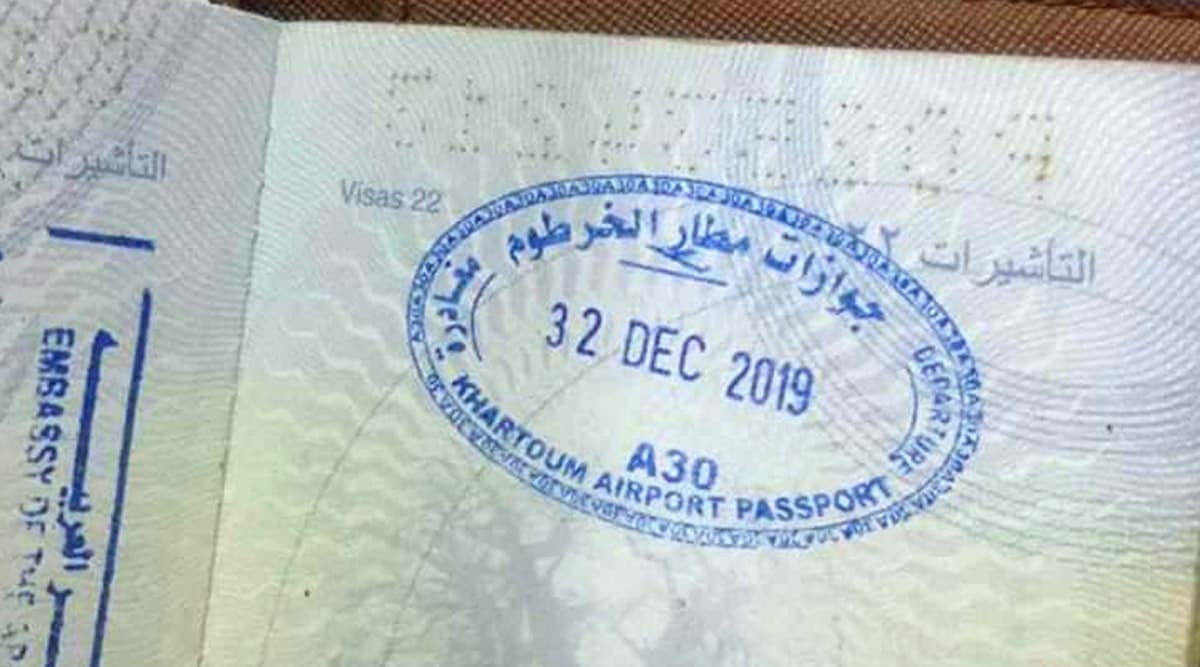 People across the world are still sobering up from their hangover of the great New Year's Eve parties. While we all accept the date change of the New Year, officials at Sudan airport may have completely missed out on it. A picture of Sudan airport passport stamp with the date 32nd December has come up on social media and people can't stop laughing over it. The picture was shared on Twitter with a caption, "2019 hasn't ended in Sudan".  The error is glaring but at the same time, we do not authenticate the source of it, as photoshopping such things has become quite common these days. How to Write Date Correctly in The Year 2020? /20 or /2020, Here's Why You Must Use Right Format of Writing The Dates In The New Year.
As per reports, the incident took place on Sudan's Khartoum Airport when the officials stamped December 32 date on a traveller's exit visa. Soon as the picture was shared on Twitter, people could not stop laughing and made funny comments. However, several other Twitter users pointed out that it could be an edited picture.
Here's The Viral Picture of Passport Stamped With December 32:
2019 لسه مخلصتش في السودان pic.twitter.com/NF2VdAIkov

— Déjà Vu (@magez__) January 1, 2020
The picture is going viral with over 14,000 likes and thousand plus retweets. People are giving their funny reactions but someone pointed out, it could be a fake picture.
Could it be Photoshop?
حيوااان pic.twitter.com/3wYbpadukw

— beko🎩 (@bakriAlmaistro) January 1, 2020
Looks Like Someone's Too Good With It!
بكرة ٣٣ ومستمرين بعد pic.twitter.com/X0iqf18DJl

— بطل اسيا العالمي2019 (@moayd19911) January 1, 2020
Seems Fake
Appears to be a fake when one compares the stamps with a correct dated stamp and note differences. pic.twitter.com/vxUWJFUzYg

— Mimi (@Eronay001) January 1, 2020
A lot of users pointed out the picture with a date as 22 December. While many others were just left laughing at the mistake. Someone wrote, "When you are afraid of 2020." Meanwhile, something similar was seen at Mumbai's Chhatrapati Shivaji International Airport back in 2017. December 32 was stamped on a passenger's passport at immigration.
Check the Pic Here:
Instead of 1st Jan 2018, Mumbai Airport Immigration stamped 32 Dec 2017. That's what makes us @incredibleindia 🙏 pic.twitter.com/rjCMJhHOU0

— Harjinder Singh Kukreja (Harj) (@SinghLions) January 15, 2018
It is definitely a glaring error if it is true, as even a sober person would probably think twice about writing December 32.