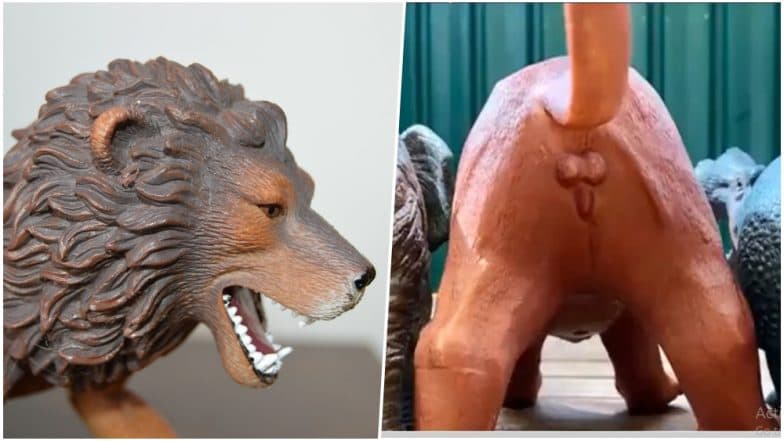 A UK mom who bought animal toys for her kids was shocked to see one of the figurines was anatomically accurate down to an embarrassing detail. According to a report by The Sun, Tanya Husnu, 33, a mother of three discovered that the lion figurine that she bought for her children from Kmart had a penis on it. She was preparing her kids for a trip to the zoo and bought the animal toys at the store so that they could take the playthings with them. Tanya, a blogger by profession, realised the lion toy had a "willy" when her daughter Alyah pointed it out.
What was truly puzzling was that the other animal toys in the set – the elephant and the hippo – didn't have the genitalia detail. It was unclear as to why only the lion toy had a penis. Assam: 10-Year-Old Girl Injured in Toy Car Explosion Found Near Road at Manipuri Basti.
The 33-year-old was outraged by the detail. She said although her house is full of toys, she's never seen one like this one, adding it was unnecessary and weird.
She told The Sun: "I thought it was really inappropriate. In this day and age, it's not acceptable to have things like that on children's toys." Now she's trying to get Kmart to pull out the toys off the shelves.
But Tanya does acknowledge the humour in the situation. But she does admit it gets a tad bit embarrassing when her kids deliberately showed the toy's genitalia to strangers at zoo, yelling "Willy!"