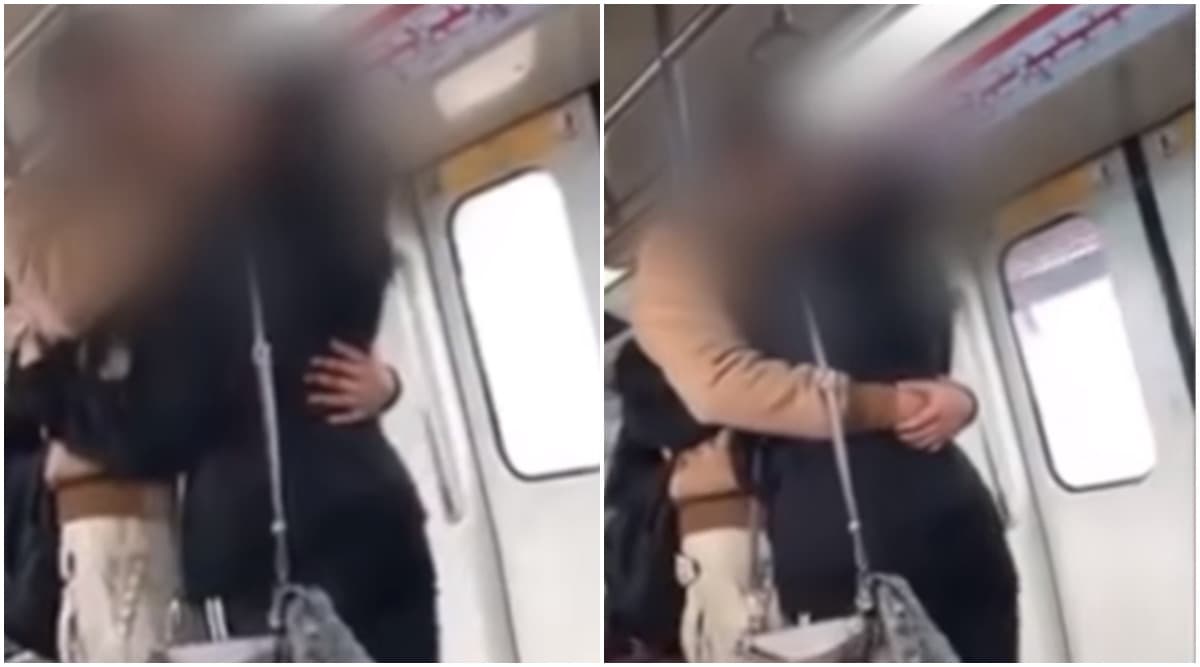 Video of a young couple kissing in the Delhi Metro has gone viral on social media platforms. The couple is seen stand next to each other near the door of the metro. It is not known who filmed the incident or shared it on social media platforms. However, as it went viral, Twitterati came up with varying reactions. While some said that their private moments should not have been recorded, others said that they should not indulge in such activities in a public place. Viral Video of Delhi Metro PDA Moment Gets Mixed Reactions From Netizens on Twitter.
As the video went viral, Twitterati questioned the sick mentality of netizens for recording a young couple kissing. People questioned why such acts even made to the headline. Internet users severely criticised the incident. Some also tweeted that stern action should be taken against couples involved in such activities in public places.
Young Couple Caught Kissing in Delhi Metro:
A comment on Twitter read, "Strict action should be taken against such people. Tomorrow they'll start having sex too in public places. I doubt whether the CCTV's installed are of any use at all." Another comment reads, "I don't understand why people react so badly at such things. That's not something shameful. I wud suggest to take action against these video creators who spoiled someone's Private life."
In the past too, similar videos of young couples kissing in the Delhi Metro has gone viral on social media users initiating similar responses. People said that such acts should not be encouraged in public places. In Hyderabad, a young couple was caught kissing in elevators of a metro station. CCTV cameras installed in the lift showed the couple getting intimate. The incident was highly by Twitter users.