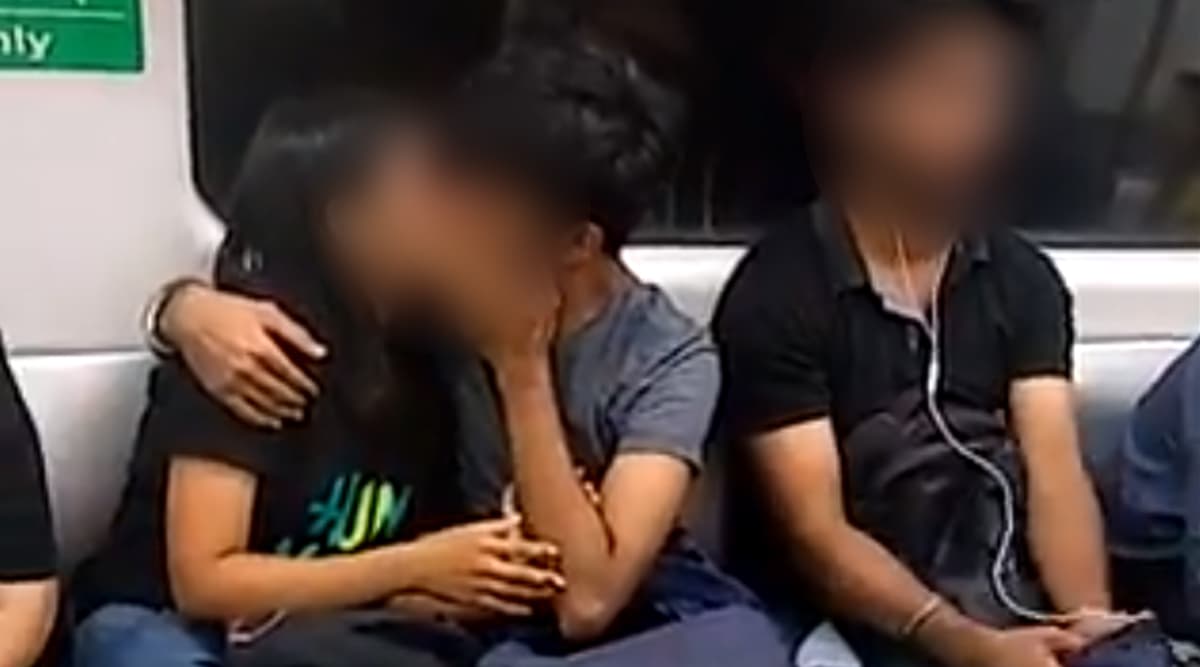 Everyone remembers the first bloom of love, when you just cannot keep your hands off each other. Couples often get involved in a public display of affection. One can pooh-pooh at their brazen display of affection in public and even criticise them for ruining public spaces for others. But is it morally right to capture those personal moments and share them on social media or even porn websites? This is the debate that is going viral on social media. A video capturing a couple's PDA-filled moments in Delhi Metro is being circulated on Twitter, and it has been receiving mixed reactions from netizens. While some were criticising the pair for engaging in mouth-to-mouth kissing in a public place, others are calling out the person who shamelessly recorded it and posted on social media. Are There Any Safe Places for Young Couples to Have Sex in Mumbai, Without Getting Caught on Camera? But Are You Adult Enough?
In the now-viral video, the couple can be seen kissing each other inside a crowded metro. A boy who was sitting next to the pair has put his headphones on, not giving a thought to what is happening around him. But it was someone else who sat facing the couple who had captured the entire PDA. Twitter user Rohit Sharma, who shared the video has tagged the Delhi Police, Official DMRC account and Chief Minister Arvind Kejriwal, asking if such an act is allowed in the metro.
Another Twitter user, pointed out: "There can be a debate whether doing this in public is right or wrong. But what is absolutely wrong is recording video of unknown people and circulating it."
Talk About Perspective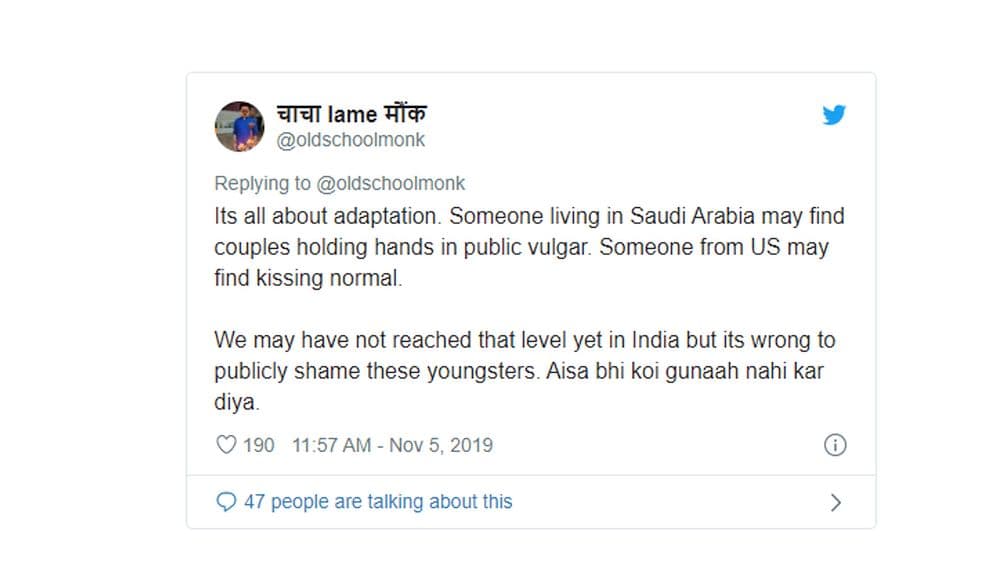 He Has a Point!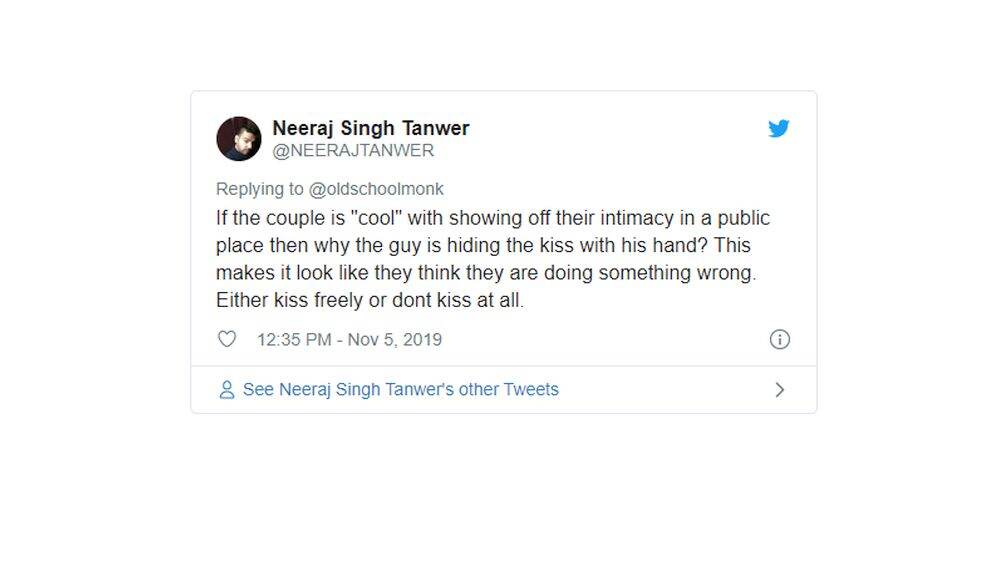 We agree with a section of Twitter who say recording videos of people without their consent and circulating it online is worse than kissing in public places. Indians in the name of "culture" think that mouth-to-mouth kissing is a western concept, which is considered indecent in public. We still do not have adequate sex education in schools, as teachers are often uncomfortable talking about the birds and the bees. Amidst such concerns, if couples are seen showing affection in public, they are humiliated. But capturing people in their private moments without their consent is breaching privacy, which is a bigger offence than PDA.