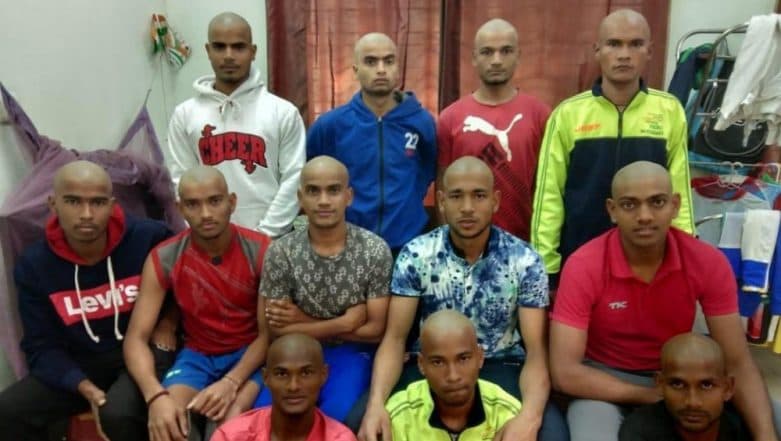 U-19 Bengal Hockey team players were allegedly made to shave heads by coach after their defeat in the Hockey India Junior National Championship (B Division) match. Coach Anand Kumar reportedly rebuked players after their poor performance and directed them to shave heads in punishment. The coach, however, has denied the allegations and said: "he spoke out of frustration, never literally meaning it."
As per a report in Times of India, the coach was against at players following the team's 1-5 loss to Namdhari XI in the quarterfinal of the tournament. One of the players, who is not named in the report, claimed that the coach called him "indisciplined" after he refused to shave head.
"As I refused, he called me indisciplined. He had suggested the same even after we had won our first match against Gujarat because he felt we didn't play well. After returning from Jabalpur, most of my teammates have shaved their heads. I haven't followed suit, and do not intend to do so," the player, who did not wish to be named, was quoted as saying by TOI.
However, the report further states that another player, who did shave his head, said he did so out of the "respect" for the coach, and there was no pressure at all.
The coach refuting the allegations said, "we were losing by three or four goals at halftime against Namdhari XI. I scolded the boys and, in anger, said I will have their heads tonsured. It was said in frustration. When I came to know some of the players have shaved their heads two days after coming back, I was surprised. I asked them and they said they did it out of repentance (for playing poorly in that match) since I had mentioned it to them."