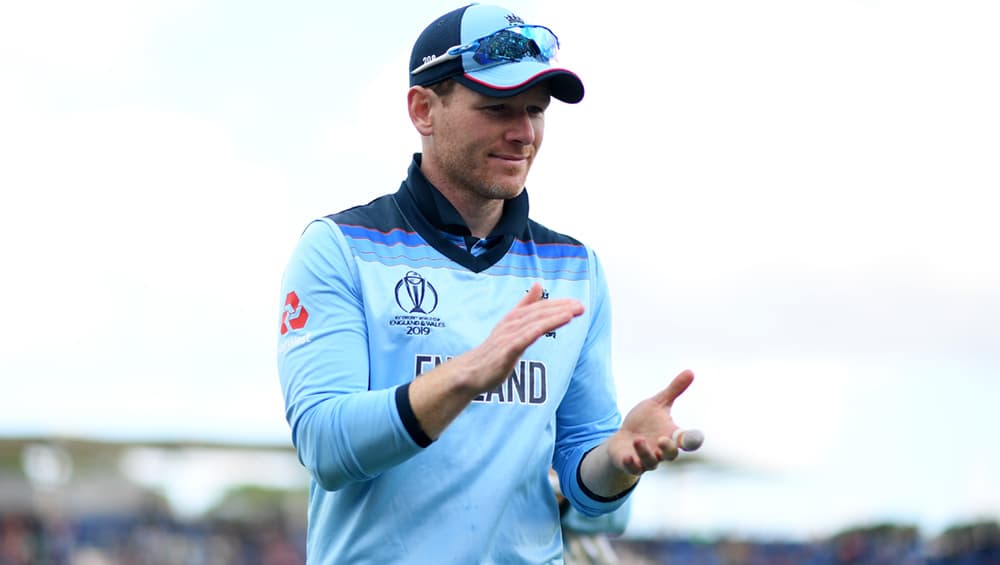 Abu Dhabi, October 23: Cricket World Cup-winning England skipper Eoin Morgan has urged young cricketers to join him in the Abu Dhabi T10, as the global talent hunt programme to select eight budding cricketers gets underway. Abu Dhabi T10, the world's only ten-over cricket league to be officially sanctioned by the International Cricket Council (ICC) and licensed by the Emirates Cricket Board (ECB), has teamed up with UAE-based Dreams2Play to host a unique talent hunt programme through which budding amateur cricketers from around the world may apply for selection to play in the Abu Dhabi T10.
Inviting young players to join him in Abu Dhabi T10, Eoin Morgan, said: "I am heading to Abu Dhabi. Be a part of my team as we take on the world's finest international players in the Abu Dhabi T10 League." "It's the shortest format of cricket and the most exciting! The potential that this format and the league has is astronomical. It is our best format. Its unique and eight to ten teams could play a tournament in just ten to 12 days," he added. England World Cup Winning Captain Eoin Morgan Plays Cricket With Afghan Family.
Morgan talked about the global talent hunt technology sports company, Dreams2Play, which in partnership with Abu Dhabi T10 League is going to find eight young emerging players to play in the Abu Dhabi T10 league. Dreams2Play will then deliver a list of around 100 talented cricketers selected by the jury for a special player draft through which each of the eight competing teams will select one or two players for their squad.
Offering the best in modern technology, players can follow and upload videos along with a dynamic profile as the key to catching the judges' eyes. This will also be the fastest talent hunt program to run across the world - breaking away from the gruelling trials of many traditional talent hunt programmes.
"As the momentum for the Abu Dhabi T10 picks up, we want to bring some of the best cricketing talents to Abu Dhabi T10 and display their cricketing prowess," Shaji Ul Mulk, Chairman of Abu Dhabi T10, said. "The Abu Dhabi T10 talent hunt programme is very unique, like the league itself. Players from any nook and corner can qualify to play in the league, through the app. We want new talents to use Abu Dhabi T10 as a launch pad for their career," he added.