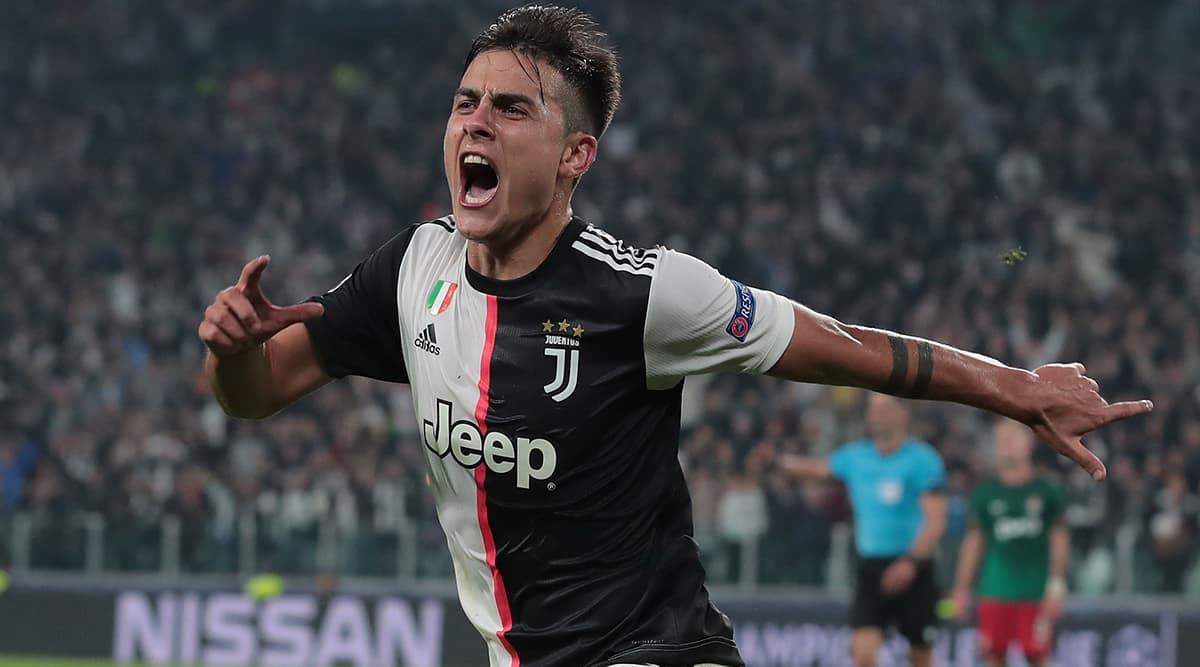 Last night it was Juventus who locked horns with Atalanta at the Stadio Atleti Azzurri d'Italia which was ultimately won by the 3-1 during the Serie A 2019 tie. The match coincided with International Day for the Elimination of Violence Against Women 2019 and here's when the Juventus striker raised his voice for violence against women. The Italian players also joined the bandwagon, but Dybala posted a picture on his social media account and urged his fans to stop violence against women. Cristiano Ronaldo Applauds Juventus After they Beat Atalanta 3-1 in Serie A 2019-20 Tie. 
The referee and players stepped into the match with a red mark smeared on their faces with girls accompanying them to the pitch. This was done to raise awareness of violence against women. "In every stadium, a banner will be displayed to make people aware that the most important red card to give is the one against violence to women," the Lega Serie A said in a statement. Check out the picture posted by Dybala on his social media account.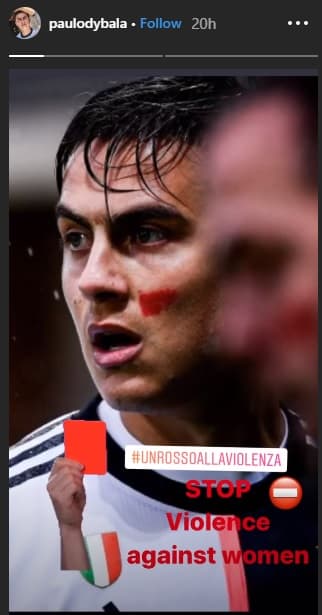 Talking about the game, it was team Atalanta who scored the first goal of the game at the 56th minute. Gonzalo Higuain was the one who scored a double one at the 74th and the 82 minutes respectively. Paulo Dybala drilled the final nail in the coffin as he found the net at the 92nd minute. By the final whistle, the scorecard read 3-1 and with this Juventus continued their unbeaten run at the Serie A 2019-20 and continue to dominate the points table with 35 points in their kitty.