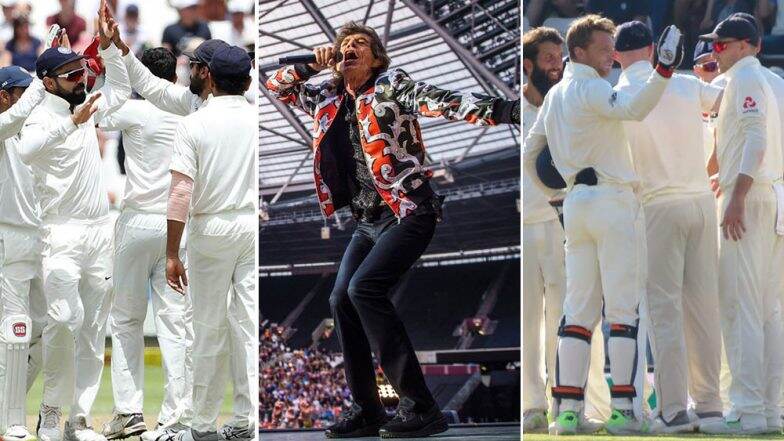 Rolling Stones lead singer Mick Jagger has pledged that he will donate Euro 20,000 to a charity organisation – Chance to Shine – for each century scored during the India-England fifth Test match, be it by any player – Indian or England. Not only that, but the singer has also pledged that he will be donating Euro 10,000 for every half-century or a three wicket-haul.
Talking about his charitable activities, Jagger said that it would be a fun way to raise some money for the charity. He said, "I follow England - the game in general, in fact - from wherever I am in the world and thought this would be a fun way to make some money for Chance to Shine."
Jagger, who is an ardent Cricket fan, was quite amused with the way the series has been played out so far. Speaking on the ongoing India-England Test series, Jagger said, "It's been an exciting series that has got people talking cricket so let's reflect that; with every inspiring performance comes a new fan and the younger those fans are, the better it is for cricket's future."
Signing off, he further added, "No pressure on either Joe Root's guys or Virat Kohli's - though the bigger they go at The Oval, the better."
For those who are not aware, Chance to Shine is a charitable organisation in the United Kingdom. It aims at nurturing young talent and provide them with a platform to showcase their cricket skills. The organisation encourages competitive cricket at school-level and runs different programmes for the same.
With the way, the series has been played out one cannot predict the amount of money being raised during the final Test match. However, it sure seems to be a one-of-a-kind way to raise money for a charity.
India is 3-1 down and out in the five-match series, currently. The final Test is scheduled to start from September 7. Stay tuned with us for all the latest updates on India vs England 2018 Test Series!