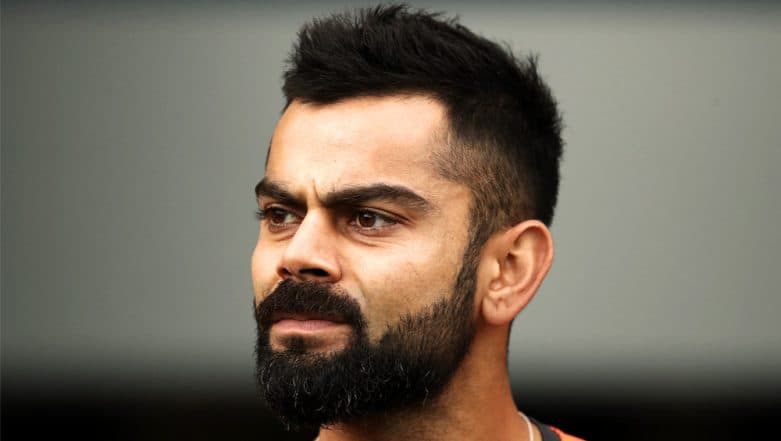 Ever wondered what would be the retirement plans of India team captain Virat Kohli? Will he contemplate being a coach, or will he continue playing in League cricket or will he be involved in something different altogether! Well, in a pre-match press conference before the first ODI between India and Australia in Sydney, on Friday, listen from the man himself on what he had to say about his retirement plans.
The Indian skipper Kohli said, "As far as I am concerned about playing more cricket when I am done, I don't think I am in that zone at all, to be honest. I have played enough cricket in the last five years, and look I can't comment even on the first thing when I am going to do when I retire."
He further added, "Because I don't feel like I am going to pick up the bat again, to be honest, I'd be spent. The day I finish I'd be totally spent, and that's the reason I am going to stop playing cricket. So I don't see myself coming back again and again. I think once I am done, I'd be done and I won't be seen around the scene. A holiday is good but (I am) not picking up the bat, mate!" Kedar Jadhav Shares Selfies With Rohit Sharma and MS Dhoni Ahead of India vs Australia ODI Series 2019: View Pictures.
Virat Kohli looked surprised when he was asked about his retirement plans. The BCCI posted the short video on the microblogging site Twitter with the caption reading, "What's India Captain Virat Kohli's retirement plans?"
Watch Video: Virat Kohli Answers on his Retirement ahead of IND vs AUS ODI Series
What's India Captain @imVkohli's retirement plans? 😁😁😁 #TeamIndia #AUSvIND pic.twitter.com/xGxBOxMSdE

— BCCI (@BCCI) January 11, 2019
Earlier, speaking on the controversy stoked by Hardik Pandya and KL Rahul, Kohli had said that the team doesn't align with those views and that those were individual opinions. India vs Australia ODI Series 2019 Schedule: Complete Fixtures, Match Dates, Timetable, and Venue Details.
Kohli said, "We as the Indian cricket team and responsible cricketers don't align with those views, those were individual opinions. We are still waiting for a decision to be made. From the Indian cricket team's point of view, this changes nothing in our beliefs in the change room; it does nothing to the spirit we have have been able to create. Combinations will have to be thought of once the decision comes out." Virat Kohli on KL Rahul & Hardik Pandya Koffee With Karan 6 Episode: 'Responsible Cricketers Don't Align With Those Views, Those Were Individual Opinions'.
India will be playing their first ODI match against Australia at the Sydney Cricket Ground (SCG) on January 12. With KL Rahul and Hardik Pandya's availability in the dock, it will be interesting to see what team composition does the captain Virat Kohli chooses in the 3-match series opener! Stay tuned with us for all the latest updates about India vs Australia 2019 ODI Series.