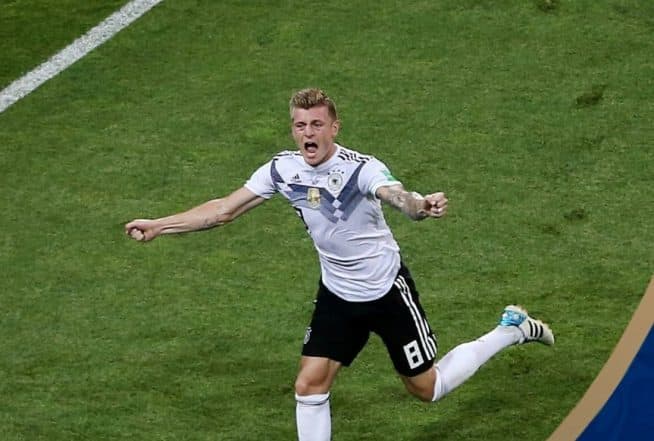 German football star Mesut Ozil, retired from the national team last month after the 2018 FIFA World Cup that took place in Russia. In a long social media post, Ozil said that he was disappointed with racism within the German team. "I am German when we win, but I am an immigrant when we lose," Ozil said last month. But now his teammate, Toni Kroos, his teammate has now slammed Mesut Ozil for his comments.
In an interview, he stated, "Mesut was criticised for the photo - and rightly so," Kroos said.  "And he missed the chance to explain himself. Nevertheless, he was absolutely supported by the athletic leadership and the team. Later he was - as we others also - criticized for the performance at the World Cup. The type of criticism was certainly not always at a good level - but you have to go through [that] as a player," he further said.
The 29-year-old Arsenal midfielder said, "I'm aware that the picture of us caused a huge response in the German media, and whilst some people may accuse me of lying or being deceitful. The picture we took had no political intentions. For me, having a picture with President Erdogan wasn't about politics or elections, it was about me respecting the highest office of my family's country."
"What I also find disappointing are the double standards that the media has. Lothar Matthaus (winning captain of 1990 German national team) met with another world leader a few days back and received almost no media criticism," he stated.