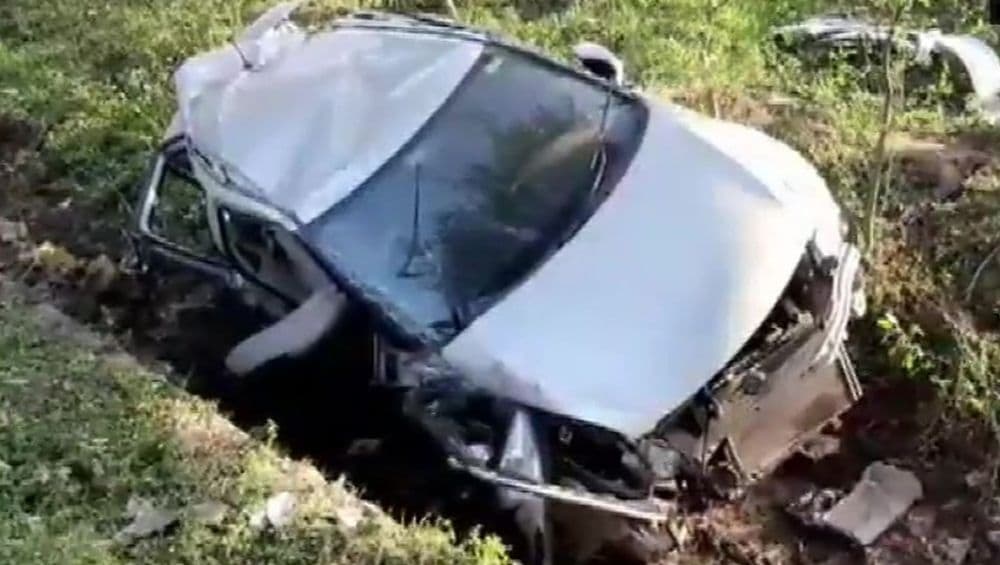 Madhya Pradesh, October 14: In a tragic incident, four national-level hockey players are dead, three have been injured, in a car accident in Hoshangabad. The injured have been admitted to a nearby hospital and the condition of one of the players is reported to be in a critical state.
Police have reportedly said that the car in which they were travelling rammed into a roadside tree after the driver lost control. More details on this news are expected to come out soon. Madhya Pradesh Road Accident: Six Dead After Truck Collides With Auto-Rickshaw on Mumbai–Agra National Highway in Shivpuri District.
Check ANI tweet:
Madhya Pradesh: Four national level hockey players dead, three injured, in a car accident in Hoshangabad pic.twitter.com/otLiRNQzoQ

— ANI (@ANI) October 14, 2019
In a recent accident that took place in the state, six people died in a collision between a truck and an auto-rickshaw on Mumbai-Agra National Highway near Kolaras in Madhya Pradesh's Shivpuri district. The auto was en route to Lukwasa. After the vehicle crossed Purankhedi toll plaza, the speeding truck came from behind and crashed with the auto-rickshaw, killing six people on the spot.