Ever since Kathryn Mayorga, a Las Vegas native has accused Cristiano Ronaldo of rape gaining strength from Me Too movement, the internet users have gone ballistic. Ronaldo, who is considered one of the greatest footballers of all-time has millions of fans worldwide. In the wake of the rape allegations, they want to know everything – be it the case, the rape accuser or people related to the Portuguese forward. Search for Cristiano Ronaldo's wife, children and family is at an all-time high post-Kathry n's accusation. One name, which is constantly doing the round is of Georgina Rodriguez, Ronaldo's long-time girlfriend who is standing by her partner like a rock. The 23-year-old Spanish beauty loves and supports Ronaldo immensely and she conveys the same via lovey-dovey photos and posts. Who Is Kathryn Mayorga? Know More About the Rape Accuser Whose Video and Pics With Cristiano Ronaldo Are Going Viral.
It goes without saying that Cristiano Ronaldo is in hot soup since Kathryn Mayorga went public alleging him of sexually assaulting her when the two had met in 2009. In her complaint, an aspiring ex-model and former school teacher gives out horrific rape details. It includes how Ronaldo asked her to perform oral sex on him, trying to rape her vaginally and forcefully sodomising her as she continued to resist and scream 'No' several times! Cristiano Ronaldo Rape Allegation: Sponsors Nike, EA Sports Express Concern, Juventus Backs Portugal Forward.
On the other hand, the 33-year-old maintains not committing the crime, and in fact describes rape as an 'abominable crime', which goes against everything that he is and believe in. However, Ronaldo's problems do not end as he is dropped from the Portugal squad, his sponsors are expressing 'deep concerns', and Kathrynn's lawyers are convinced of his 'jail term' post-conviction. In this testing times, Cristiano Ronaldo finds support from his family, particularly his girlfriend Georgina Rodriguez who is also the mother of his youngest child.
Cristiano Ronaldo's Wife: Who is Georgina Rodriguez?
Cristiano Ronaldo has had several relationships, flings and affairs. But 23-year-old Georgina Rodriguez came into his life after the former Manchester United player broke up with Russian model Irina Shayk on a sad note. Ronaldo and Shayk dated for five years and when the pair split in 2015, it was described as 'like a death' in the family by Cristiano's sister Elma. A year later, Cristiano began a relationship with Georgina, who is originally from the northeastern Spanish city of Jaca. Cristiano Ronaldo and Girlfriend Georgina Rodriguez on a Romantic Vacation! Model Shares Hot Pics in Bikini Kissing Juventus Star.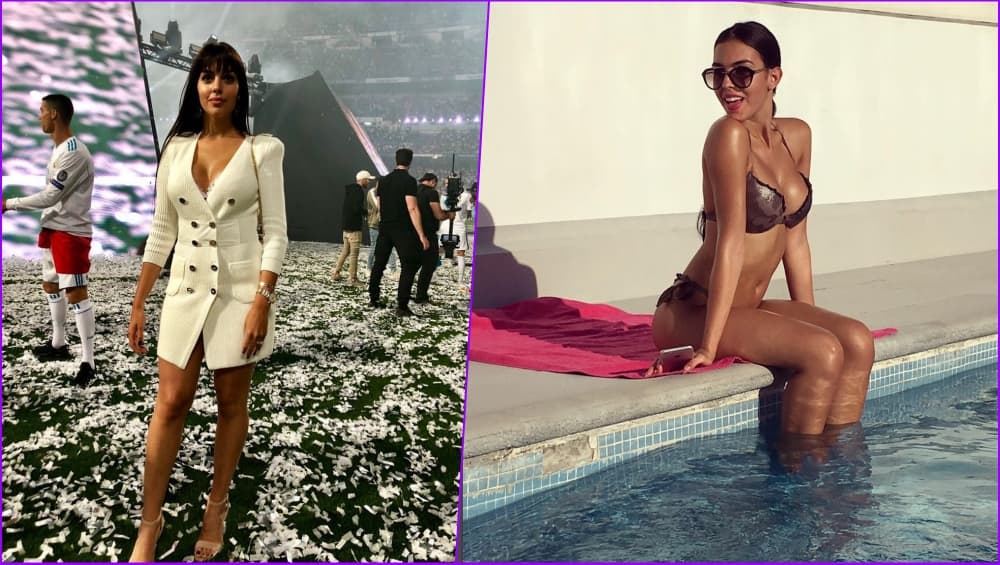 The footballer who is quite secretive of his personal life, did not flaunt his new love interest publicly. However, when Georgina was photographed frequently attending FIFA events with Cristiano Ronaldo, it became clear she is his ladylove. She gave birth to a daughter, Alana Martina, couple's first child in 2017. Georgina Rodriguez is also the mother figure to Cristiano's other kids - Cristiano Ronaldo Jr. born in 2010 and twins a daughter Eva Maria and a son Mateo via surrogacy in 2017. Fans are quite sure of Georgina Rodriguez being Cristiano Ronaldo's future wife.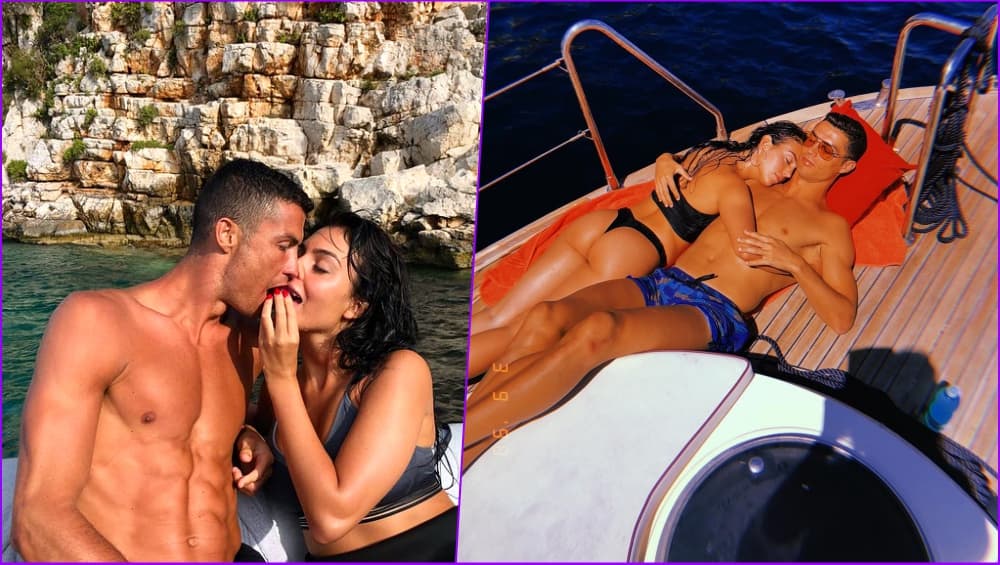 The young lady who is ten years junior to the star footballer grew up modestly. As per reports, she is believed to have worked as a waitress and a shop assistant but is now aspiring to become a model after becoming an influential figure as Ronaldo's partner. She boasts of almost 7.5 million followers on Instagram, and the account is a mix of Georgina Rodriguez's pics from hot photoshoots, sexy couple pics with boyfriend Ronaldo and super cute family images with Ronaldo and their children.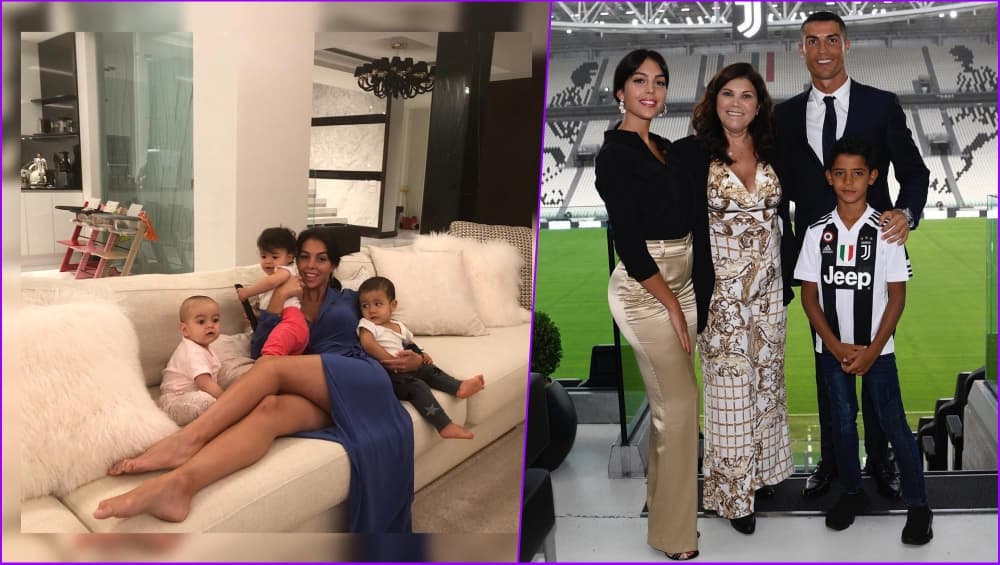 Who is Georgina Rodriguez's Father? A Convicted Drug Trafficker!
While Cristiano Ronaldo is battling against rape allegations levelled by Kathryn Mayorga, his wife-to-be also came under attack due to her family history. According to a report published by The Sun, Georgina Rodriguez's father is a convicted drug trafficker. 69-year-old Jorge Rodriguez of Argentina was a cocaine and cannabis kingpin who spent ten years in Spain's jail for two offences. This piece of news has further put a dent on Ronaldo and his family's image.
Latest Update on Cristiano Ronaldo-Kathryn Mayorga Rape Case Controversy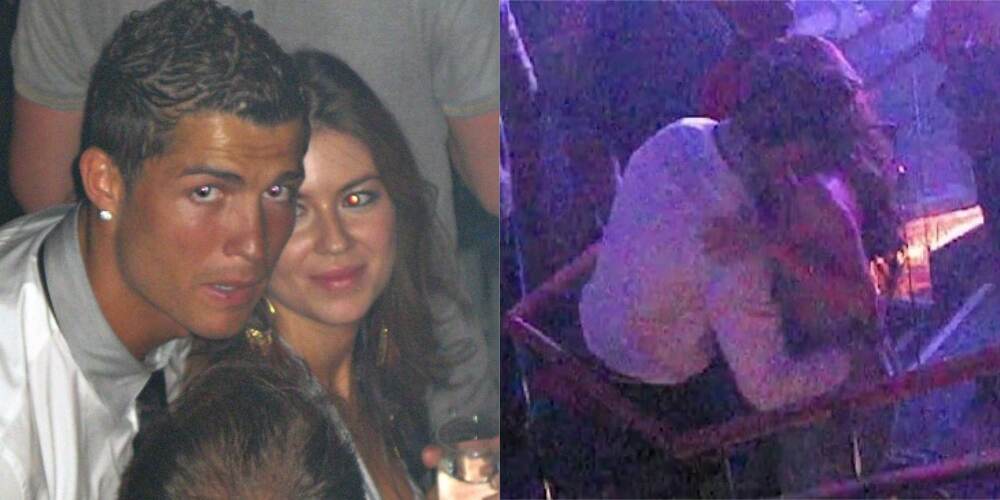 Mayorga's attorney, Leslie Stovall has given a statement saying Cristiano Ronaldo would face prison time if found guilty of sexual assault. He was quoted saying to the reporters, "I don't mean to sound trite, but she wants justice.'' As for Kathryn Mayorga, she has been unavailable in the media conference and is believed to be suffering from major Post-traumatic stress disorder (PTSD). Earlier in a paper statement, Kathryn's lawyer stated, "She explained that since the 2009 sexual assault she had experienced depression, intrusive thoughts, considered suicide, abused alcohol, had difficulty maintaining personal relationships and employment."
— Georgina Rodríguez (@georginajacaa) October 3, 2018
Meanwhile, the five-time Ballon d'Or winner said in Wednesday's statement, "I firmly deny the accusations being issued against me." He continued, "Rape is an abominable crime that goes against everything that I am and believe in. Keen as I may be to clear my name, I refuse to feed the media spectacle created by people seeking to promote themselves at my expense. My clear conscious will thereby allow me to await with tranquility the results of any and all investigations." And Georgiana seconded her boyfriend's statement with a series of emoticons.
(The above story first appeared on LatestLY on Oct 05, 2018 12:30 PM IST. For more news and updates on politics, world, sports, entertainment and lifestyle, log on to our website latestly.com).