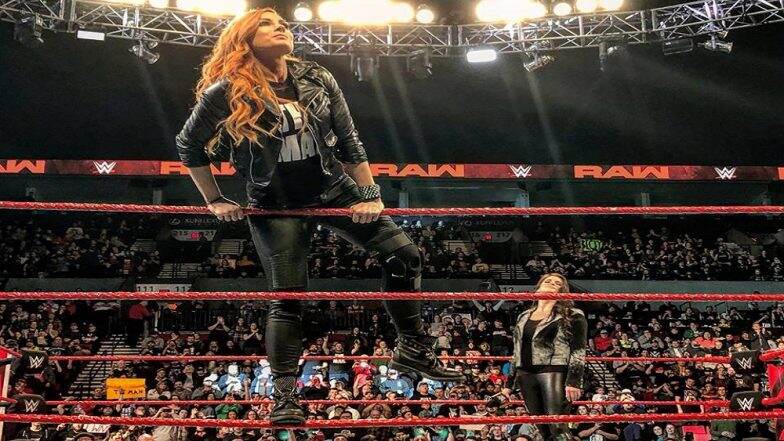 We are just a month away from Wrestlemania 35, the excitement for this mega event is increasing day by day, especially when the fans are shocked by the surprised return of WWE Superstars. It will be interesting to see what the creative team of Monday Night Raw has planned for us in this week edition of Raw. Let us go through some brief from past episode along with predictions for tonight's episode. Don't miss tonight's episode of Raw this week, as we will be providing you with the details of live streaming, TV and free online telecast details of today's fight. WWE RAW Results Feb 25, 2019: Roman Reigns Return, Monday Night Winners, Highlights, Full Analysis and Commentary.
Last week on Raw, we saw three significant incidents on the show. The first one rejoiced fans, as The Big Dog Roman Reigns has returned and informed WWE universe that his leukemia is in remission. He also showed some in-ring action by rescuing his old Shield mates Dean Ambrose from assault by Bobby Lashley, Elias, Drew Mckintyre and Baron Corbin.
The other thing which happened on Raw last week was Becky Lynch getting arrested for her action last week on Raw. Then finally we saw The Animal Batista spoiling Ric Flair's birthday celebration on Raw last week. Triple H will have something to say regarding this tonight. We are not sure whether Batista will be put into action on Fastlane PPV or not, but we can see Triple H v Batista at WrestleMania35.
Predictions
1. Becky Lynch vs Charlotte Flair will be announced for Fastlane, where the loser will lose the title opportunity at WrestleMania. However, these are just storylines building up to have Ronda Rousey vs Charlotte Flair vs Becky Lynch in a triple threat match for Raw Women's Championship at WrestleMania35.
2. The Shield might not re-unite, but they can team up for action at Fastlane to fight against Elias, Baron Corbin, Bobby Lashley and Drew Mckintyre.
3. Triple H and Stephanie McMahon will take the side of Becky Lynch and Vince McMahon, on the other hand, will bat for Charlotte Flair. This could lead to a heated argument, where Stephanie and The Game will ask Vince to justify the decision he has been taking in the past few days.
WWE Raw live location, date and television broadcast
Location: Wells Fargo Center,Philadelphia, Pa
Day and Date: Monday, March 4th, 2019.
Where to Watch WWE Raw Through Online Streaming: WWE Raw can be watched online by subscribing to WWE Network.
When and Where to Watch WWE Raw in India: WWE Raw can be viewed live on Ten 2 and Ten 2 HD in India. The show will telecast live from 6:30 AM IST on Mar 5th, 2019.