It is the on-field performance of the sportsmen that win them fans. But more than that it is their off the field behaviour with their fans that gets applauded. As we have come towards the fag end of 2019, our sporting icons from all over the worlds across all sports have given us many moments which not only grabbed the headlines of the newspapers but also won hearts. Whether it was Kane Williamson consoling Carlos Braithwaite after West Indies lost to New Zealand during CWC 2019 or Cristiano Ronaldo asking Lionel Messi for dinner, each of this incident has left us impressed. Check out five instances below:
Virat Kohli and Rohit Sharma meeting an 87-year-old fan
This happened during the CWC 2019 World Cup in England when an 87-year-old fan named Charulata Patel was spotted in the stands. The commentators were quite impressed with her zeal and she immediately caught the attention of the netizens. Not only this, but Rohit Sharma also went on to meet the fan. Check out the video above. Virat Kohli, Rohit Sharma Meet 87-Year-Old Team India Fan Charulata Patel After India Makes it to CWC 2019 Semi-Finals With Win Over Bangladesh (Watch Video).
Cristiano Ronaldo inviting Lionel Messi for dinner
Arch-rivals Cristiano Ronaldo and Lionel Messi came together under one roof during the UEFA Champions League award 2019-20. They two sat next to each other and were seen chatting away to glory. Now, ahead of the awards, CR7 went on to invite Lionel Messi for dinner. "We have a good relationship, we have not had dinner together yet, but I hope in the future," said the Juventus star. Cristiano Ronaldo Hopes to Have Dinner With Lionel Messi Some Day! Watch Video of Juventus Star at Champions League Draw. 
Kane Williamson Consoles Carlos Brathwaite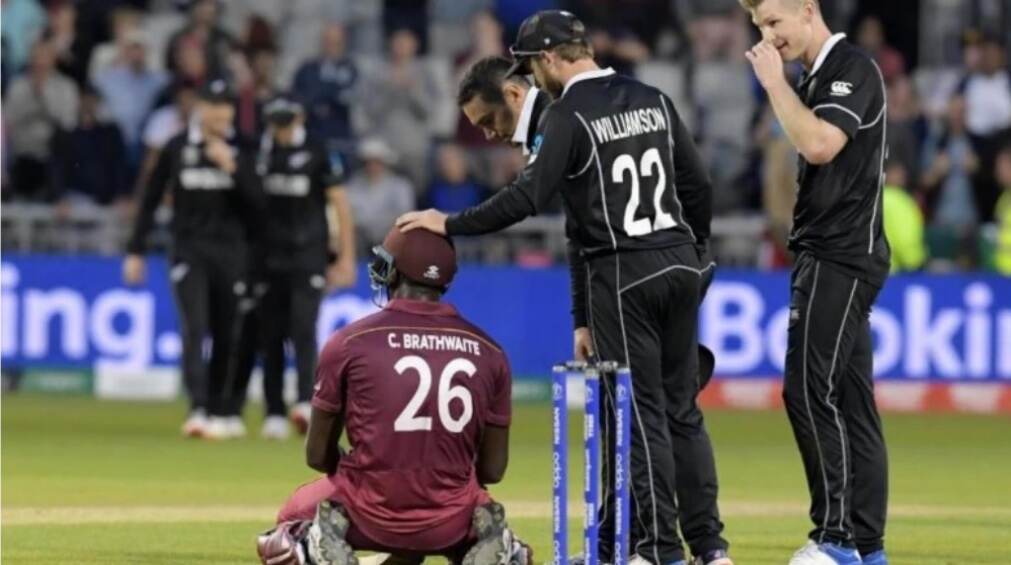 After losing against New Zealand during the Cricket World Cup 2019, Carlos Brathwaite stood dejected on the ground and was seen bursting out in tears. Kiwi skipper Kane Williamson was seen consoling the Caribbean player and the picture of the same went viral on social media.
KL Rahul Wins Umpire Ian Gould's Heart With His Sportsmanship Act
A good effort from Rahul and he immediately says it bounced. Great stuff. Umpire Gould a big fan of it #CloseMatters#AUSvIND | @GilletteAU pic.twitter.com/7nA0H5Lsc7

— cricket.com.au (@cricketcomau) January 4, 2019
So this happened when India toured Australia for Tests, ODI and T20I series. It was during the fourth Test day three that KL Rahul won umpire Ian Gould's heart with his honesty when the Indian team was field. While handling his duties, KL Rahul dived to his right to take a catch. Not just Indian players but commentators thought Rahul had grabbed the ball successfully. However, Rahul immediately signalled that it was a bump catch. Honest KL Rahul Wins Umpire Ian Gould's Heart With His Sportsmanship Act During Day 3 of Ind vs Aus 4th Test.
Virat Kohli Gestures the Crowd to Stop 'Cheater Cheater' Chants Directed at Steve Smith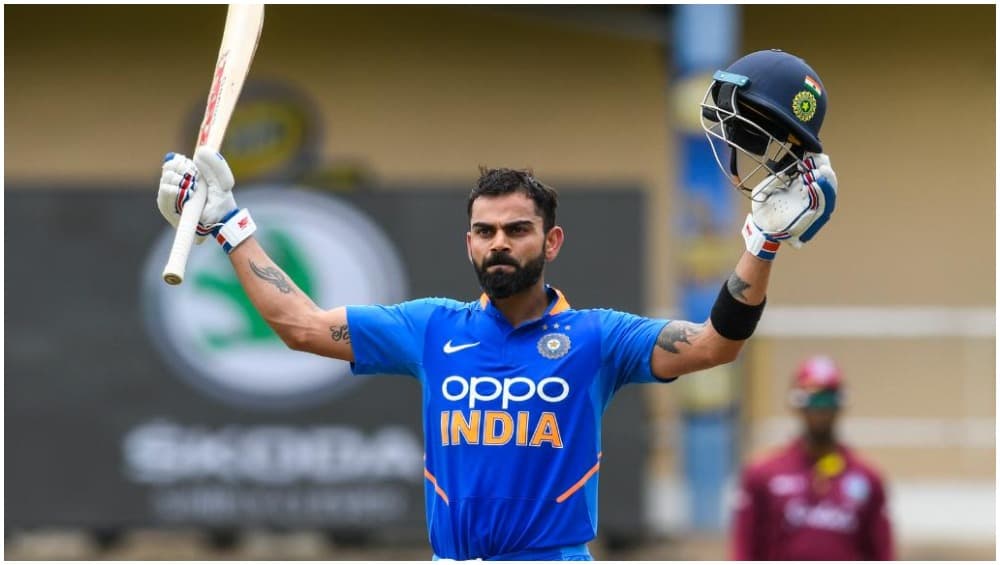 This happened during India vs Australia, CWC 2019 and Virat Kohli was batting for India. A section of fans started took a jibe at Steve Smith by calling him a cheater due to his infamous ball-tampering incident. Now, this did not go down well with the Indian cricket captain and he asked fans to stop booing the Aussie cricketer.
So yes! With this, we come to an end of the list. If you have any such instances that come to your mind, feel free to contribute in the Comments section. Happy New Year in Advance Folks!
(The above story first appeared on LatestLY on Dec 22, 2019 10:00 AM IST. For more news and updates on politics, world, sports, entertainment and lifestyle, log on to our website latestly.com).