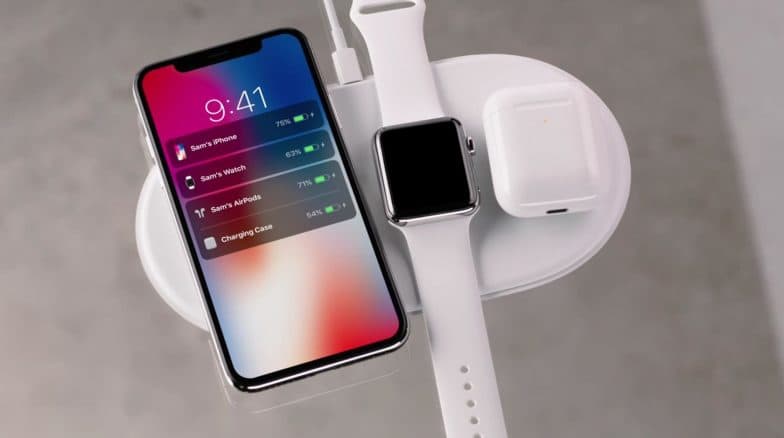 Apple, a popular American tech giant has officially announced Black Friday deals in the US market and they are very much similar to the ones offered in the Australian market. As per the deals, Apple is offering a store gift card up worth of $280 while purchasing a new Mac. Moreover, the customers will get Apple Store gift card of $70 on purchasing iPhone 8 or iPhone 7. You can also check other deals and offers on Apple iPhones offered during Black Friday 2018 Sale. Amazon's Black Friday Sale 2018: Deals & Offers on Echo Smart Speakers, Fire TV Stick, Kindle Paperwhite & More.
Apple's Black Friday Deals 2018 are very much ordinary, and it is somewhat in-line with the promotions done last year during the Black Friday. The company has kept it pretty standard which is a gift card coupled with devices. However, these Black Friday promotions will run from today (November 23) to Cyber Monday (November 26). Black Friday Sale 2018: Xiaomi India Retails 6 Lakh Units of Redmi Note 6 Pro via Flipkart & Mi.com.
The customers purchasing an iPhone 8, iPhone 8 Plus, iPhone 7 or iPhone 7 Plus via Apple Store, they will receive Apple Store gift card worth of $50. Flipkart Black Friday Sale 2018: Xiaomi Redmi Note 6 Pro Online Sale Today With Special Price of Rs 12,999.
The buyers will get $100 gift card, if they purchase a brand new 10.5-inch iPad Pro via Apple Store. This offer is also applicable on the purchase of iPad and iPad mini 4 too. However, the value of the gift card worth will be lesser than $100. Best Amazon Black Friday 2018 Online Deals: Discount Offers on Gaming Laptops, Smart TVs, Gadgets & Video Games.
For Apple Watch, the customers will receive a $50 gift card on the purchase of Apple Watch Series 3 from Apple Store as a part of Black Friday Sale. The customer can get a $200 gift card on the purchase of a MacBook Air, MacBook Pro, MacBook, Mac Pro, iMac or iMac Pro. Black Friday 2018 Sales & Deals: Discounts Offered on Apple iPhone XS, iPhone XS Max & iPhone XR.
Apple's new product called HomePod is also applicable for this year's Black Friday deals. The customers purchasing the new product, either black or white, they will get $50 gift card. On the other hand, Apple TV buyers will also qualify for the same deal and they will receive a $25 gift card on the purchase of 4th-gen as well as 4K 5th-gen TV models. Moreover, specific Beat headphones are also available for the Apple Black Friday deal and they can get $50 Apple Store gift card.