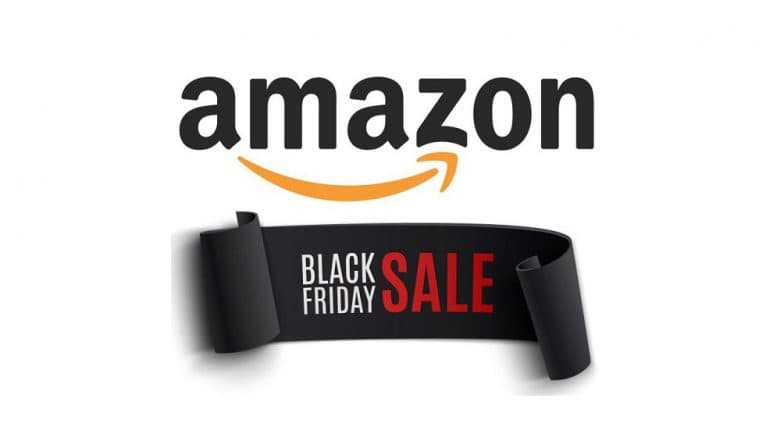 Amazon definitely should be on your list, if you are looking for best online deals during BlacK Friday 2018 across all categories. As the sale extravaganza starts tomorrow, several online retailers are already offering heavy discounts on smartphones, games, electronics, gadgets and more. We previously listed online Black Friday deals for the new 2018 iteration iPhones. Now, we list down best Amazon Black Friday 2018 deals that you can get on laptops, TV, Video games and more. Black Friday 2018 Sales & Deals: Discounts Offered on Apple iPhone XS, iPhone XS Max & iPhone XR.
Best Black Friday Deals on Video Games: If you are looking out for exciting online deals for video games, then this is the best time to get one. As a part of Amazon's Black Friday 2018 sale, new Nintendo Switch is priced at $359, which includes triple-A Nintendo game for free. This special deal on the Nintendo Switch offers best price for the video game this season.
If you are more of a PlayStation fan, there's also an exciting deal for you this Holiday season. The customers can get PlayStation Plus for 12 months at just $39.99. This deal was initially introduced on the PlayStation Store and now Amazon has brought this offer to match it. This is an excellent opportunity to get a full year PlayStation Plus membership. Moreover, this deal is already live. Black Friday Sale 2018: Top 4 Best Smartphone Deals You Shouldn't Miss During This US Holiday Season.
Amazon is also offering Xbox One X at an attractive price point of $398.99 during the Black Friday 2018 sale. Moreover, the e-retailer is also providing the Xbox One X gaming console at a price of Rs $399, which includes free shipping.
Best Black Friday Deals on Accessories: If you are looking out for an excellent gaming accessory, HyperX Cloud II gaming headset is on offer. Amazon's Black Friday deal brings the price of the headset to $69.99. Offering virtual 7.1 surround experience, this excellent headset is a must if you are a gaming lover.
Another exciting deal that you can scoop during this holiday season is Samsung 256GB microSD Card. As a part of the sale, this memory card is priced at $44.99. Moreover, Amazon also offers exciting deals on Samsung EVO Select microSD cards, which are compatible with Nintendo Switch, 3DS/2DS, Android devices, and other platforms.
Best Black Friday Deals on Gaming Laptop: If you are looking for some exciting deals on gaming laptop this Black Friday 2018, then this HP gaming laptop is a definite buy. Priced at $899, this gaming laptop from HP is offered as an Amazon exclusive. The laptop packs Intel 8th Gen i7-8750H, Nvidia GeForce GTX 1050Ti 4GB, 16GB RAM, and 128GB SSD + 1TB HDD. Thanksgiving & Black Friday Sale Timings 2018: Which Shops Are Open for Best Deals, Offers & Discounts During the US Holiday Season?
Best Black Friday Deals on TVs: As Black Friday 2018 is probably the best time of year to get some exciting deals on several products and categories, but the main category that people focus during the sale is HDTVs. We bring you best black Friday deals on TV, which includes several offers and deals on HDR-capable Smart TVs, premium XBR, OLED, QLED TVs and others. Sony 4K True HDR Smart HDTV which is 55-inch TV is priced at $1098 whereas the 65-inch TV costs $1598.