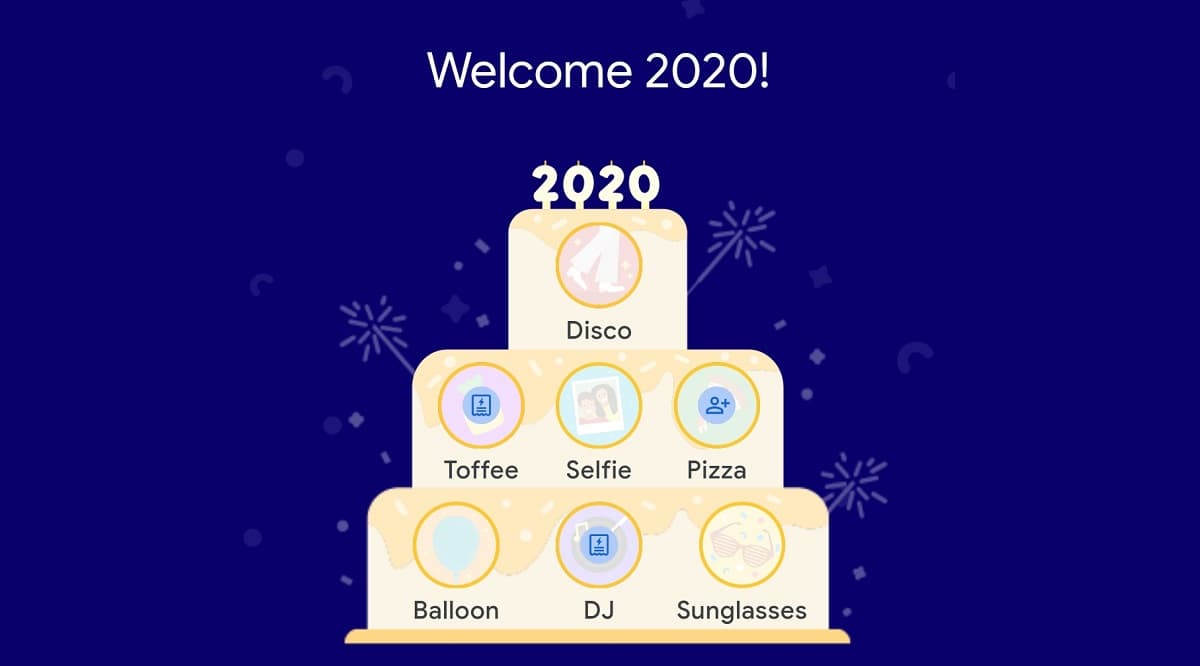 As the Year 2020 unfolds in less than ten days, Google has officially announced 2020 stamps for its payment application - Google Pay. The leading tech giant revealed that the users could easily earn up to Rs 2020 under this new offer by collecting all the stamps on Google Pay. This offer from Google is similar to Diwali Stickers that were introduced during the Diwali 2019. According to Google, the special offer is available as a limited period deal which will run till December 31, 2019. Flipkart Year End Sale 2019 Last Day: Discounts on Realme X2, Google Pixel 3a XL, iPhone 7, Redmi 8 & Other Smartphones.
As a part of this offer, the users are required to collect all the seven stamps. These stamps include Sunglasses, Disco, Toffee, Selfie, Balloon, Pizza and DJ. It is important to note that Google Pay users can collect these stamps through different methods. Moreover, the company has revealed that the users can get a maximum of five stamps every day. Google Santa Tracker for Christmas 2019: Know How to Check Where is Santa Claus Right Now?
As far as the process is concerned, Google has listed four different methods for collecting these seven stamps. First, the user needs to pay Rs 98 or more to business, spot or Google Pay user to get one stamp per unique payee. The next method requires the user to spend at least Rs 300 on a bill or Rs 98 on mobile recharge. The third method involves inviting friends to download Google Pay, wherein you will get one stamp when they make their first payment with user referral code. In the fourth method, the user can gift or request one stamp to a single friend each day. Moreover, the user can also scan '2020' anywhere to get a sticker. The last method involves listening to on-air ads about Google Pay on TV or Google India's YouTube channel.
Coming to the benefits, the user collecting all seven stamps will get an assured gift from the company as a reward of the offer. Additionally, the users can also earn one bonus reward per layer on any cake layer completed. Once a stamp is received, users will receive a scratch card with an assured gift ranging from Rs 202 to Rs 2020. Users can also try their luck by drawing tickets worth up to Rs 20 lakh. It is important to note that this offer is valid until December 31.