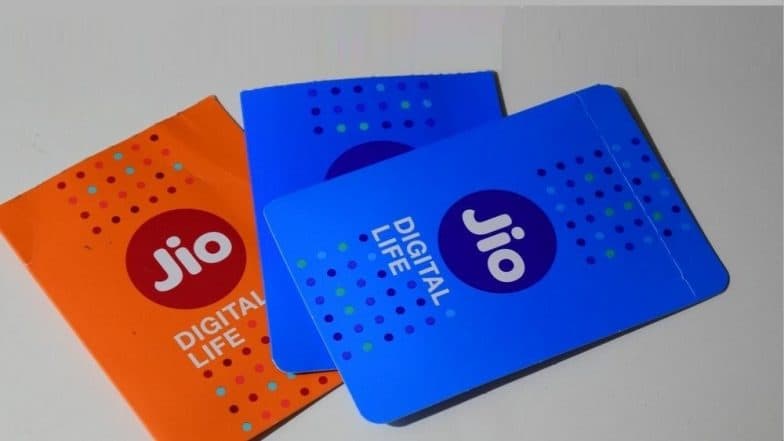 Mumbai, January 20: Three months after the Uttarakhand High Court order banning hundreds of porn websites, average data consumption per user, per month of Reliance Jio dropped to 10.8 GB in the December quarter from 11 GB in the September quarter. On being asked if the government ban on pornographic or XXX websites led to falling in data consumption by Jio customers, Anshuman Thakur, head of strategy and planning, Reliance Jio, told The Hindu, "Yes, you can say that."
On September 28, 2018, the Uttarakhand High Court had asked the Centre to strictly implement the ban on pornographic websites, directing Internet service providers (ISPs) to abide by the Union government's order to ban hundreds of pornographic portals. On August 31, 2015, the Department of Telecommunications (DoT) had issued a notification, directing the ISPs to block more than 800 URLs "as the contents posted on these websites infringe morality, decency". The majority of URLs were of websites showing porn. China Shuts Over 4,000 Porn, Other 'Harmful' Websites in Clean-Up Campaign.
Following the Uttarakhand High Court order, Jio has been blocking hundreds of porn websites on its network. The porn ban seems to have affected data consumption on Jio network. "It's a marginal dip. We are looking at various ways to drive our data consumption. Jio phone users data consumption is almost at par with any smartphone user," Thakur was quoted as saying. Moreover, the ban on XXX websites may have hit Jio's net subscriber addition as well in the December quarter. Pornhub, Reddit, Tumblr And 50 More Websites Are on 'Red Alert' Supporting Net Neutrality Vote in Congress.
Reliance Jio's net subscriber addition fell to 27.9 million during the December quarter, while it was 37 million during the September quarter, which was the highest in any quarter since the launch of commercial services.