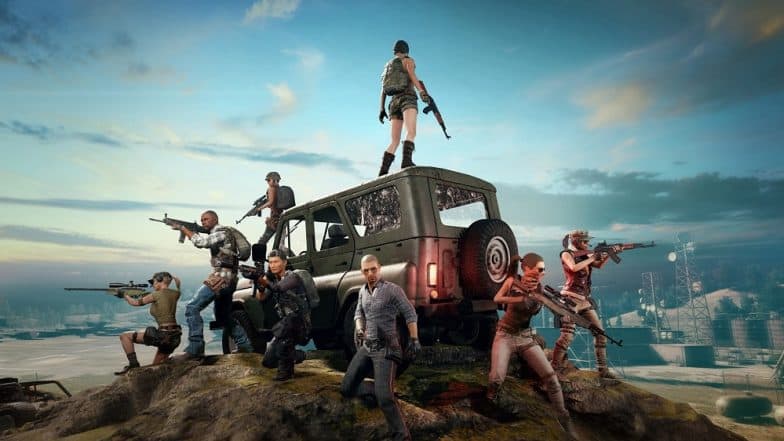 PUBG or PlayerUnknown's Battlegrounds to those who like to keep it official, is one of the most popular games on the surface. A game much more profound than it looks, it will not be wrong saying that PUBG has become the best royale games at the moment. China's Tencent is leaving no stone unturned when it comes to maintaining the energy and popularity of the battle royal sensation, PUBG Mobile, especially for a market like India. The craze is only increasing. To keep that alive, at recent, PUBG has kicked off one of its biggest tournaments for Indian players. The PUBG Mobile India Series 2019 tournament will witness squads standing against each other to win whooping prize money up to Rs. 1 crore. Yes, that's the amount that you can succeed in real if you play it right. PUBG Zombies Mode With MK47 Mutant weapon, Rickshaw Coming To PUBG Mobile Online Game In A New Update. 
In 2018, Tencent Games celebrated 200 million downloads of PUBG Mobile after introducing PUBG Mobile Campus Championship which was held in October, the same year. Last year's event saw huge interest from fans as well as players. PUBG Mobile India Series 2019 will bring together all the squads battling against each other and choose the best out of them. As per the official announcement, the event will be sponsored by Oppo, and the registration process has already begun, and it will continue till January 23, 2019. Note that might excite you, even more, is that there is no limit on the number of registering! PUBG Game Banned By High Court of Maharashtra is Fake News! Beware of Such WhatsApp & Facebook Forwards. 
PUBG Mobile India Series 2019 Tournament Important Dates
Registration for Play PUBG Mobile India Series 2019 began on January 9, and it will continue till January 23.

The in-game qualifier will be held from January 21 to January 28.

Online Playoffs will be done from February 9 to February 24.

Grand Finale will happen for 20 qualifying teams on March 10.
How to Play PUBG Mobile India Series 2019 Tournament?
1. Register with the official PUBG Mobile India 2019 using your registered account or create a new account.
2. Either join a squad using the squad ID or invite players to build a new team.
3. First players will have to play 15 rounds of the classic match in Erangel map and out of the 15 games, ten best matches will be considered for the final selection process. The results will be based on the number of killings and finishing position.
4. Once the team has cleared the qualifier round, they will have to play 'Online Play-Offs; which will be done over three rounds.
5. After the Online Play-Offs, top 20 teams will reach the grand finale and they will play one last match to earn the desirable Chicken Dinner and will be crowned as the winner of PUBG Mobile India Series 2019.
Apart from the ultimate winner, there a couple of individual awards and titles as well which will be awarded to the players based on a specific skill set. The titles include, the Exterminators, Healers, Redeemer, Lone Ranger and Rampage Freak. Each of these awardees will win a cash prize of Rs. 50,000.