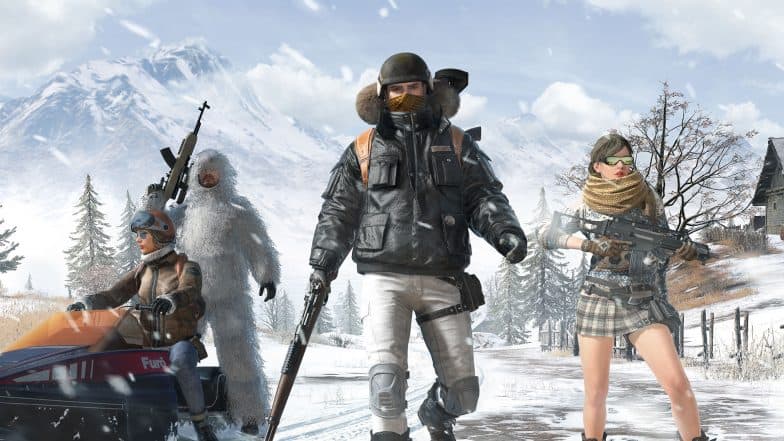 After rolling out Vikendi snow map, PUBG Corp is now playing to introduce something exciting in PlayerUnknown's Battlegrounds (PUBG) Mobile for gamers. As per the report from News18, the developer will be rolling out yet another update to the Online Battle Royale game this month. This new update on PUBG is expected to bring the highly awaited Zombie mode that was speculated to be introduced in collaboration operation with the Resident Evil franchise. PUBG Game Banned By High Court of Maharashtra is Fake News! Beware of Such WhatsApp & Facebook Forwards.
Ahead of the official roll out, a new leak has surfaced that hints that the forthcoming update could bring a new Zombie mode. The leaked info also revealed that the update would also bring a new death cam feature, MK47 Mutant weapon, and rickshaw called Tukshai.
The report also mentioned that the PUBG Zombies Mode of Zombie mode would comprise of a small gathering of well-trained and strong players that will go against 98 different zombies. It is believed that the Zombie mode in PUBG will be unique when compared to the existing ones. Moreover, zombies will not be allowed to use or utilise any weapons in the gameplay.
Talking about the new weapon, the MK47 Mutant is an assault rifle which employs 7.62mm bullets, which is also used by AKM rifle. The new MK47 Mutant rifle is designed to offer single as well as burst fire modes along with 20 round magazine. The weapon also gets a new attachment, which is called Laser Sight. The new MK47 Mutant Assault rifle is an ideal weapon for run-n-gun circumstances as it features improved hip-fire accuracy. Over 30000 PUBG Player Accounts Suspended From Online Game For Cheating - Report.
On the other hand, the online game will also be getting a new vehicle that will be called as Tukshai. This new vehicle is basically an auto-rickshaw that is more famously known as Tuk-Tuk in several Asian nations.
Additionally, Erangel and Miramar maps on PUBG Mobile will also be getting new weather conditions such as rain and snow. However, a separate snow-filled map has not been confirmed by the company yet.
It is also reported that the company might introduce dynamic weather for maps such as Erangel and Miramar allowing to change moment to moment gameplay. Tencent Games has also teased the voice option known as Classic Voices that could be seen in 0.10.5 update.