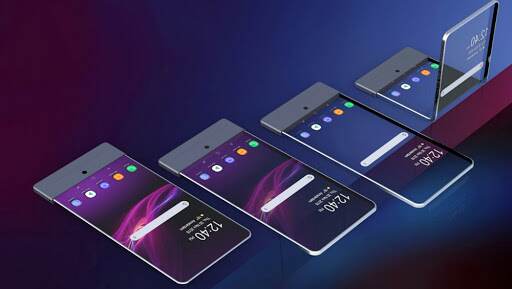 After Samsung officially revealed its first foldable phone - Galaxy X or Galaxy F, Sony too seems to enter the race of foldable devices. According to the market reports, it is believed that the Japanese tech giant will be introducing a new Xperia smartphone that is believed to be a foldable phone. It is also speculated that Sony's foldable smartphone will carry transparent screen. LG Foldable Smartphone Under Works; To Rival Samsung's Galaxy F & Huawei Flexi - Report.
A much reliable source for the rumours and speculations - letsgodigital has underlined that Sony has filed for patents for the new Xperia handset concepts. The report also underlined that the Japanese tech company will be taking it to the next level with its foldable smartphone. As foldable device is very much exciting in itself, and that too with a transparent definitely will be exciting to see.
Though phones with transparent screens definitely seems to be a futuristic fantasy, but it will be interesting to see how manufacturers will make master this reality. However, one of the major challenge will be storing components with blocking the see-through display. FlexiPai is World's First Foldable Smartphone; Priced at CNY 8999 Launched - Checkout Video.
The report also underlined that the patent also shows that the smartphone can blank out the background to make the screen non-see-through one. As the phone will be foldable, which will make it extremely portable.
Sony is well known for pushing the boundaries and we have already seen it in the past with the first 4K display, Super Slow motion video and much more. So, we can expect something coming out from Sony's box at the 2019 Mobile World Congress.