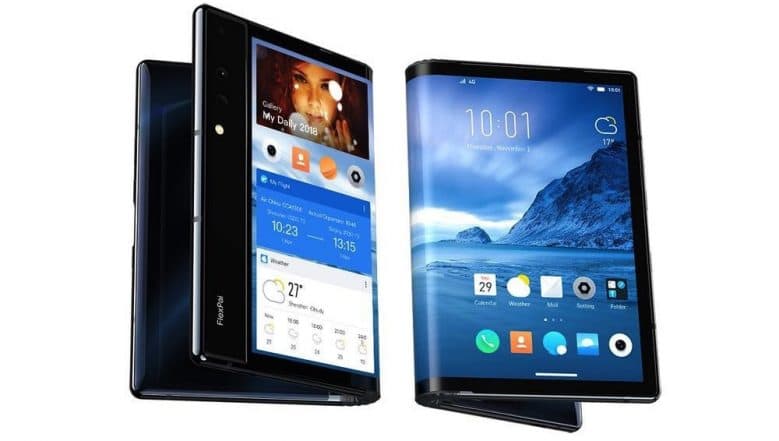 Smartphones with foldable display is definitely the future, and several tech majors like Samsung and Huawei are already in the race to bring the first smartphone with a foldable screen. Out of nowhere, a not so-well known company called Royole Technology introduced a device called FlexiPai, which is referred as the first device to feature foldable screen. Royole Technology claims that the device is tested for withstand over 200,000 open-and-shut movements, offering years of usage without any damage. Apple Finally Gets Second Patent For its Foldable Smartphone - Report.
According to the Tweet from a reliable source - Ice Universe, the device will foldable screen happens to be tablet featuring a display of 7.8-inch with an aspect ratio of 4:3 when unfolded and 4-inch when folded. Packed with a Snapdragon 8150 chipset, making it the first device to employ this chipset that has been built using 7nm manufacturing process. Samsung's New Foldable Smartphone Will Offer Tablet Functionality - Report.
This is the "world's first foldable screen phone" released by Rouyu Technology, which will use the Snapdragon 8150 processor, but its design is very rough, just to seize the "first", this is a futures product. pic.twitter.com/M0v9o2z0Bw

— Ice universe (@UniverseIce) October 31, 2018
As far as the variants are concerned, the device comes in 3 version - 6GB/128GB, 8GB/256GB and 8GB/512GB of RAM and ROM respectively. Moreover, the device with foldable screen runs something called as Ware OS (not Android). There is no official details about the OS right now. The device is backed with Royole's proprietary Ro-Charge that is capable of charging it from 0 to 80 percent in just 1 hour. However, the battery capacity of the device is not known yet. For photography, the Flexipai device gets dual camera at the rear featuring 16MP wide-angle lens along with a 20MP telephoto lens. Galaxy F Could Be Samsung's First Foldable Smartphone; Hints CEO DJ Koh – Report.
Coming to the prices, the 6GB RAM version is priced at CNY 8999 (approximately Rs 90,000) whereas the bigger variant with 8GB RAM and 256GB internal storage costs CNY 9998 (around Rs 1 lakh). The top-of-the-line variant with 8GB and 512GB internal memory is priced at CNY 12,999 which is approximately Rs 1.2 lakh respectively. The FlexiPai smartphone is expected to go on sale starting from 2 November and will start shipping by next month onwards.