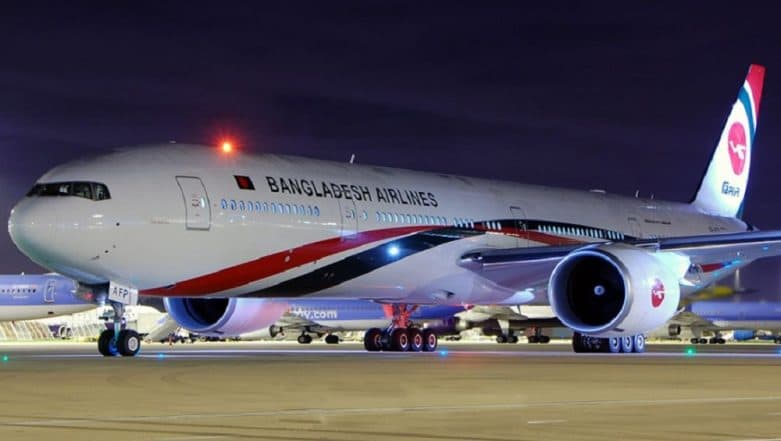 Toronto, February 26: Mohammad Palash Ahmed, a 25-year old who was shot dead by Bangladesh's Special forces after he attempted to hijack a Biman Air plane was armed with just a plastic gun to help him with his daring escapade.
24 hours after the Biman Airlines flight BG147 landed at the Chittagong airport and Bangladeshi special forces stormed the aircraft, details that have emerged about the would-be hijacker paint the picture of a man who was troubled by marital disputes, was an aspiring actor and resorted to this desperate measure without potentially realising the consequence of his actions. Wing Commander Sarwar-e-Zaman, the airport manager, told the AFP news agency that Ahmed had wanted to speak to the prime minister of Bangladesh Sheikh Hasina, who was visiting the coastal city of Chittagong, because of problems in his marriage.
"The reason he gave for the hijack was that he had troubles with his wife and he wanted to talk to the prime minister, Sheikh Hasina," Zaman said.
After entering the aircraft, members of the special forces tried to get Ahmed to surrender his gun, which looked like a genuine pistol. However, he refused to co-operate which led the soldiers to firing at him to disarm him. "We tried to arrest him or get him to surrender but he refused and then we shot him," Major General Motiur Rahman told reporters soon after the incident. "He is a Bangladeshi. We found a pistol from him and nothing else."
Ahmed was moved to a hospital after being injured but died due to his injuries.
Chittagong police commissioner Kusum Dewan said in a statement on Monday that Palash Ahmed was carrying a toy pistol and had no explosives on him. Bangladesh police are now retracing Ahmed's footsteps to figure out how he could smuggle in a toy gun through airport security and onto the plane.