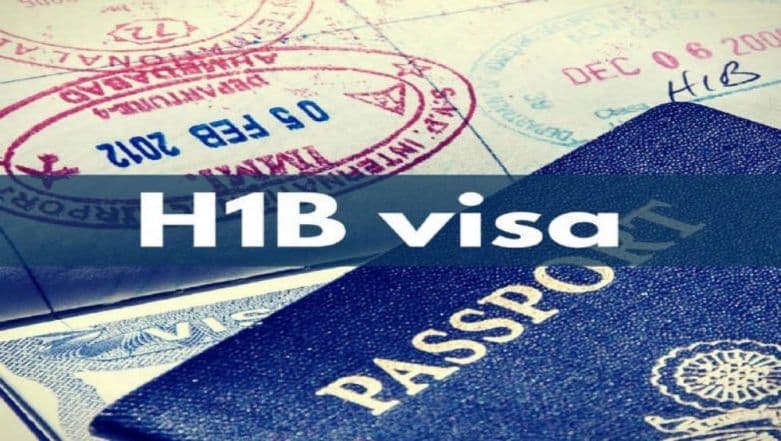 Washington, June 9: The spouses of four H-1B visa holders have moved a district court in the United States challenging the unprecedented delay in processing of applications seeking extension of their H-4 and H-4 EAD visas. The petitioners have sued the immigration department of the US government for "intentionally" imposing invisible blockades on their proposal.
One of the petitioners, while speaking to reporters, said the Donald Trump administration wants to decelerate the H-4 EAD programme before doing away with it. The approval of H-4 EAD, as per the earlier precedent, took 5 months. But the administration has now exceeded it to upto eight-and-a-half month. Silicon Valley-based IT Firm Sues US Government for Denying H-1B Visa to Indian Professional
Notably, the H-4 visa is provided to the spouse of H-1B visa holders. The programme in itself granted permit only to stay in the US, but not to work or become self-employed.
In 2015, however, the Barack Obama regime introduced the Employment Authorisation Document (EAD)  programme which allows H-4 visa holders with technical skills to be tapped into the American workforce.
Since then, over 1.2 lakh H-4 EAD visas have been issued, with Indian working women emerging as the highest beneficiary. According to estimates, nearly 90 per cent of those benefitted by the programme are Indians working in the IT sector.
President Trump had promised to revoke the EAD policy, saying that it has unduly benefited the migrants at cost of the US workers. The government is expected to move an order in months to come which would scrap the employment authorisation programme.