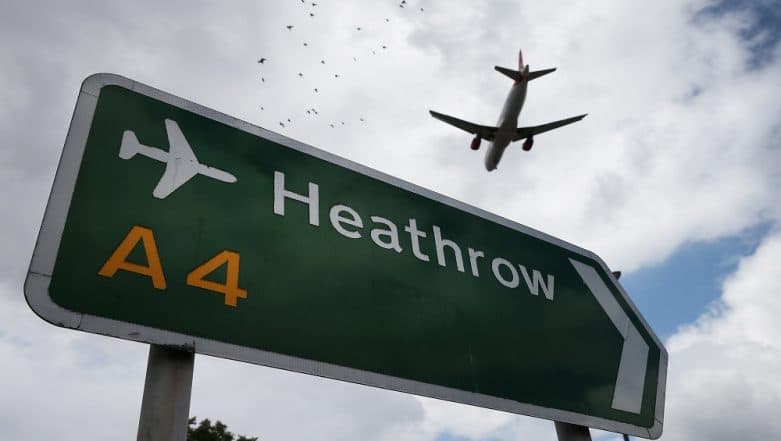 London, January 8: The Heathrow Airport in the British capital turned dysfunctional again after a suspicious drone was spotted in its vicinity on Tuesday. The incident comes days after operations at the Gatwick airport were suspended for more than 48 hours due to the sighting of similar drones.
An airport official, while speaking to the media, said the departures have been stopped as a precautionary measure. The police has been alerted, which has initiated a probe into the flying of the drone in the sensitive region. Sussex Couple Arrested in Connection to Gatwick Drone Chaos.
The Heathrow spokesperson, while issuing her statement, apologised for the inconvenience being suffered by the passengers. "The departures need to be stopped while we investigate. We regret for the same," she said.
Among those stranded at the Heathrow Airport include ITV Granada journalist Sarah Rogers. Here's what she tweeted after being grounded:
Grounded at #Heathrow whilst waiting to fly home to Manchester, first officer says flights suspended whilst police investigate possible #drone activity...

— Sarah Rogers (@sarahrogersITV) January 8, 2019
Between December 21-23, when the holiday season was at its peak, the Gatwick airport halted all its operations due to the sighting of drones. A Sussex couple were later arrested on the charge of flying the drones.
Following the incident, both Heathrow and Gatwick decided to invest in anti-drone technologies. "We have invested several million pounds (dollars, euros) in providing ourselves with the equipment and the technology that the armed forces deployed over Christmas," a Gatwick Airport spokesman had said last week.