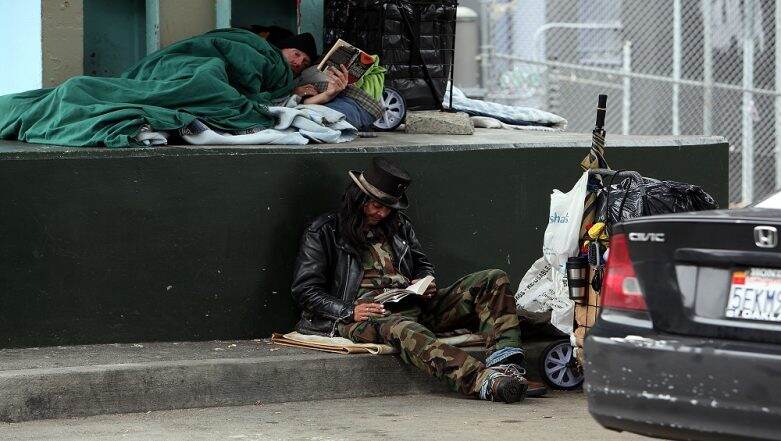 San Francisco, Aug 19: Despite the United States of America ranking only behind the Scandinavian states when it comes to human development indicators, one major city in the US is massively lagging behind in providing the citizens with the single-most important amenity: toilet.
Human feces in the city has increased by nearly 400 times in the past 10 years, according to a RT report. To tackle the menace, the city administration had assigned a 'poo patrol', tasked with cleaning the pedestrian-paths on receiving complaints.
Data accessed by the local media claim that 14,597 calls have been so far in 2018 to the poop patrol, seeking the clearance of footpaths where human feces are increasing per day.
Mayor London Breed, who was recently elected to the post after promising to the tackle the menace, said the amount of poops on the sidewalks have evidently increased in the past few decades.
While the populist voice in San Francisco is to root out the "homeless migrants", a section of the civil society has called it a "flawed and impractical" solution. The latter have, instead, pitched for construction of mass toilets by the state to eradicate the menace.
This US City Needs a Campaign Akin to Swachh Bharat Abhiyan
In India, the Swachh Bharat Abhiyan launched by Prime Minister Narendra Modi in 2014 ensured that 80 million household toilets were built in the nation in the past four years. The construction cost was majorly borne by the government, and partly by the beneficiary.
The success of the scheme could be gauged by the fact that major Indian cities, including Mumbai - which has a population of over 22 million residents - have been declared "open-defecation free".
The success of Swachh Bharat Abhiyan could be a case study for the administration in San Francisco, which is struggling to handle the city's sanitation woes despite a population of 8,70,000.