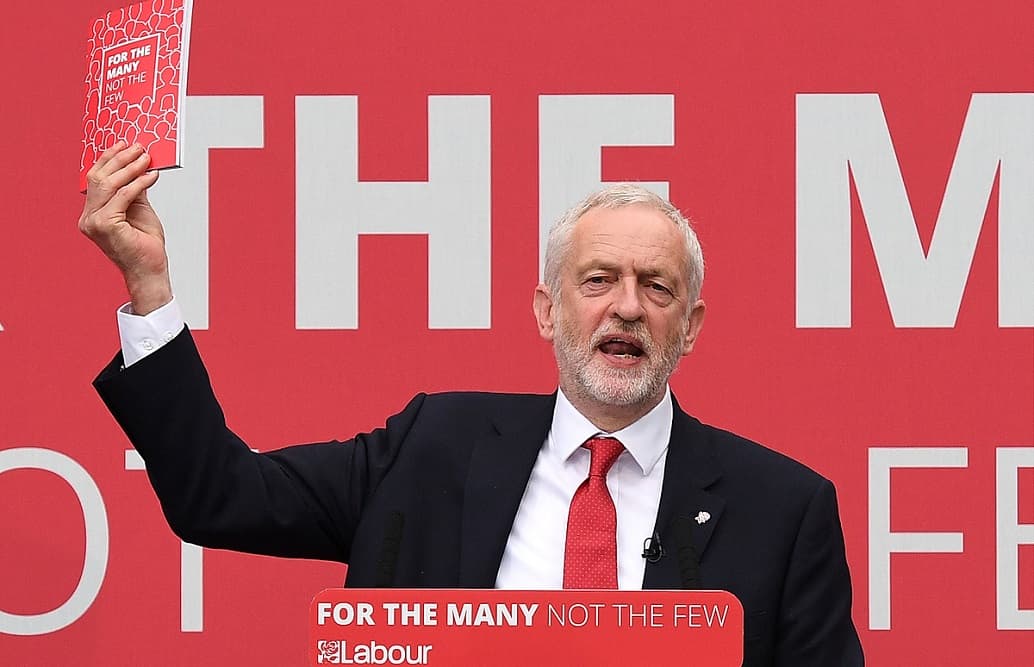 London, November 21: In the Labour Party manifesto for the upcoming general elections in the United Kingdom, internationalism has emerged as a key trend. The party, which represents the Left and Left-of-Centre space of the Britain political spectrum, has charted out the role which the UK should play in related to the major international issues. UK Congress Delegation Meets Jeremy Corbyn Over Kashmir, India's Ruling Party Calls Move 'Shameful'.
On Kashmir, the manifesto has promised a "constructive role" to be played by the Labour government. If the party is elected to power, it will push towards resolution of the territorial conflict. The manifesto described Kashmir as "one of the the world's most pressing humanitarian crises", adding that its resolution is long-awaited.
Notably, the Labour Party had drawn flak in September from India as well as a major section of the British-Indian community in the UK after it called for international intervention in Kashmir. Labour chief and prime ministerial candidate Jeremy Corbyn has repeatedly voiced concern over the communication blockade imposed in the Valley.
Apart from Kashmir, another promise in the Labour manifesto which could ruffle feathers in New Delhi is a "public review" into the Margaret Thatcher government's role in "Amritsar Operation" - also referred to as Operation Blue Star in India.
Thatcher, who was the then UK PM, is accused of providing inputs to her counterpart Indira Gandhi on how she should execute the operation at Amritsar's Golden Temple to eliminate Khalistani insurgents.
The Labour manifesto, considering the sentiments of the Sikh community, has promised to issue an official apology for Jallianwala Bagh massacre. Over 1,000 unarmed Sikhs were killed in Amritsar's Jallianwala Bagh by the British-Indian forces under the direction of Acting Brigadier-General Reginald Dyer. Despite the demands of apology, successive British governments have only expressed "deep regret".
The Labour manifesto also promises to monitor and strive for the safeguarding of fundamental rights of Tamils and Muslims in Sri Lanka. The two minority groups in the island nation are on the edge after the election of hardline conservative leader Gotabaya Rajapaksa -- who had served as the defence secretary during the war against Tamil Liberation Tigers.
The 107-page Labour manifesto, while significantly dealting with topics of global importance, notes that the Labour Party has an international responsibility as well. "Internationalism is at the core of the Labour movement. We recognise our responsibility to confront injustices we see today and to correct the injustices of the past," the manifesto notes.