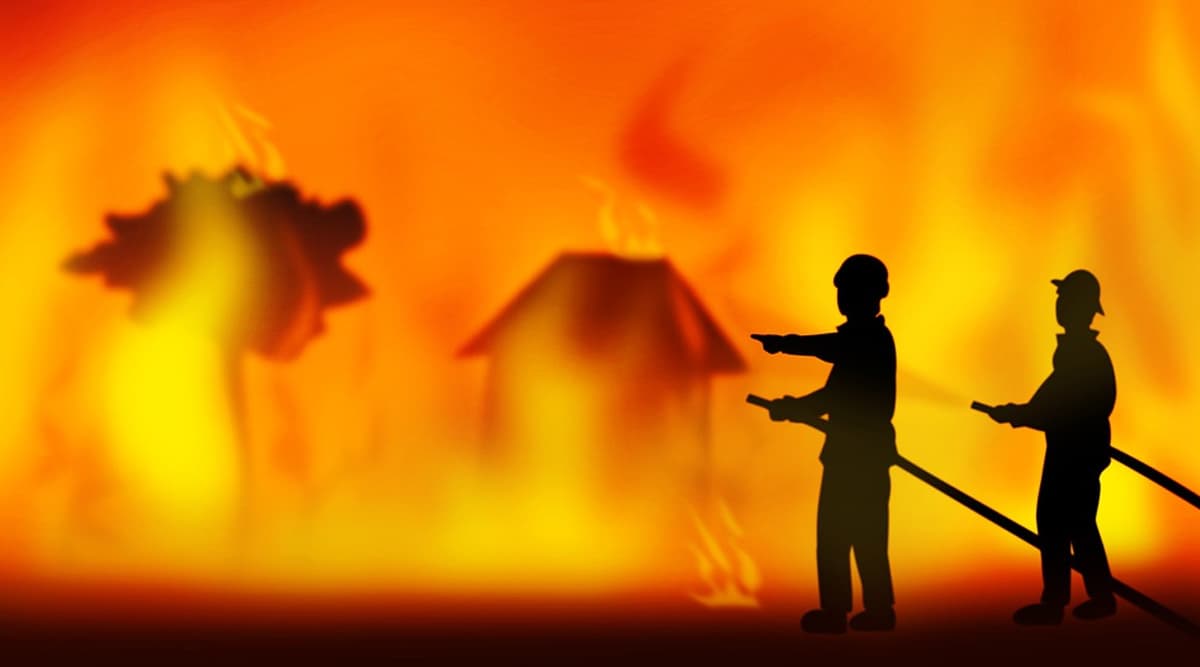 A piece of shocking piece of news coming in from North Korea, a mother may reportedly face legal action for not being able to save the pictures of Kim Il Sung and Kim Jong Il in North Korea. She may be sent to Gulag after she chose to save her kids when her house was on fire than the portraits of her country's leaders. Since she was not able to save the portraits despite having saved her kids, the unidentified woman is under investigation by the Ministry of State Security (MSS), according to Daily NK.
According to media reports, the fire broke out at a home that was shared by two families and when the incident happened the kids were at home. The mothers were reportedly not at home and so were the husbands. However, as soon as they came to know about the fire at their home, they rushed home to save the kids. While the mothers struggled to save the kids, one of them managed to successfully take the kids out of the burning house. However, they failed to save the pictures of their country leaders, Kim Il Sung and Kim Jong Il. It is the Hermit Kingdom's laws, according to which all the portraits of Kim's family must be treated as living humans. The people who fail to take care of the portraits is considered a criminal.
This caused her to be tried for not attempting to save the portrait, according to Daily NK. The worst part is that since she is in a legal matter now, she is not able to take care of her kids who although survived by did suffer burns and are on medication. The case is hindering her from getting antibiotics for her kids and reportedly, even her neighbours are not able to help her because of North Korea's laws, that may charge them with helping the convict of the political offence as well.