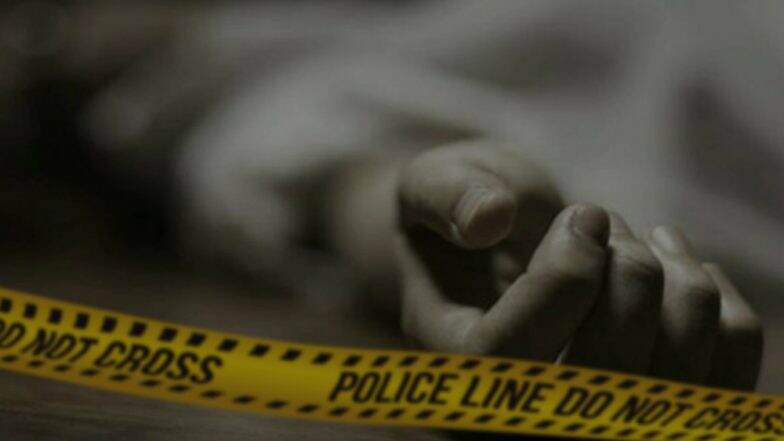 Lahore, September 8: In a shocking incident, Hafiz Hunain Bilal, a Pakistani class 10 student of American Lycetuff School in Lahore's Gulshan-i-Ravi area, was tortured to death by his teacher on Thursday. Enraged over this, angry classmates of Hunain set their school on fire on Saturday. Angry students entered the school carrying petrol bottles and managed to set two rooms on fire. Following this, several students were arrested by police. Aurangabad Teacher Thrashes Student for Touching Her Car (Watch Video).
According to cops, teacher, identified as Muhammad Kamran punched the boy repeatedly and hit his head against the wall for not memorising his lesson. The teenager collapsed on the floor and died on the way to the hospital. Madhya Pradesh Teacher Who Had Class 6 Girl Slapped 168 Time for Missed Homework Arrested.
Pakistani Teen Tortured to Death:
My 17 year old cousin was brutally beaten to death by his teacher at American lycetuff school (a thread)

— Rimsha Naeem (@badgirlrimi) September 5, 2019
The 16-year-old victim's paternal uncle told Pakistani news channel GEO TV that Hunain was beaten for not completing an assignment. He was assaulted in front of his classmates. Hunain's father has lodged an FIR and blamed school authorities for mentally torturing his son over non-payment of fees.
Meanwhile, the victim's family has demanded justice and maximum punishment for Muhammad Kamran, the teacher responsible for Hunain's death. Corporal punishment is banned in educational institutions in the Punjab province.