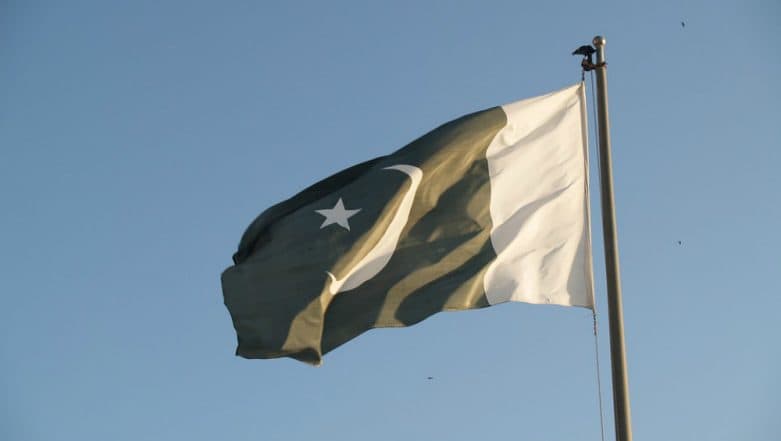 Karachi, March 24: Two Hindu teenage girls were allegedly kidnapped and forcibly converted to Islam on the eve of Holi in Pakistan. According to reports, the two sisters – 13-year-old Raveena and 15-year-old Reena were abducted from Dharki town of Sindh's Ghotki district. They were forcibly converted to Islam after their marriage. The incident led to massive protests by the Hindu community. The protestors were demanding strict action against the culprits.
Pakistan Hindu Sewa Welfare Trust Sanjesh Dhanja president told The Times of India that the police only lodged an FIR after the minority community came out to streets to protest. However, no strict action was taken against the culprits till now. In April 2014, the Sindh Child Marriage Restraint Act 2013 was passed in the provincial assembly. According to the bill, the parents, bride and groom can all be sentenced to three years in prison and can be fined with Rs 45,000 in case of child marriages.
Meanwhile, Pakistan Prime Minister Imran Khan has ordered a probe into reports of abduction, forced conversion and underage marriages of the two teenage Hindu girls in Sindh province and to take immediate steps for their recovery, Information Minister Fawad Chaudhry said on Sunday.
Minister of External Affairs Sushma Swaraj on Sunday also sought details from the Indian Embassy in Pakistan following reports of two Hindu teenager girls being abducted on the eve of Holi in Sindh province. "I have asked Indian High Commissioner in Pakistan to send a report on this. @IndiainPakistan," Swaraj tweeted tagging the media report.
Sushma Swaraj's tweet:
I have asked Indian High Commissioner in Pakistan to send a report on this. @IndiainPakistan

Two Hindu girls abducted on Holi eve in Pakistan's Sindh https://t.co/r4bTBSoy9d via @TOIWorld

— Chowkidar Sushma Swaraj (@SushmaSwaraj) March 24, 2019
It is not the first incident of this kind that took place in Pakistan. Earlier also many cases came to light where Hindu girls mostly in Singh province were forcefully converted to Islam. Similarly in 2018, just two days before general elections in Pakistan, a 16-year old Hindu girl Anusha Kumari had been forced into marriage after her 'conversion' to Islam. She was a resident of Salam Kot in Tharparkar District and belonged to Meghwar caste.