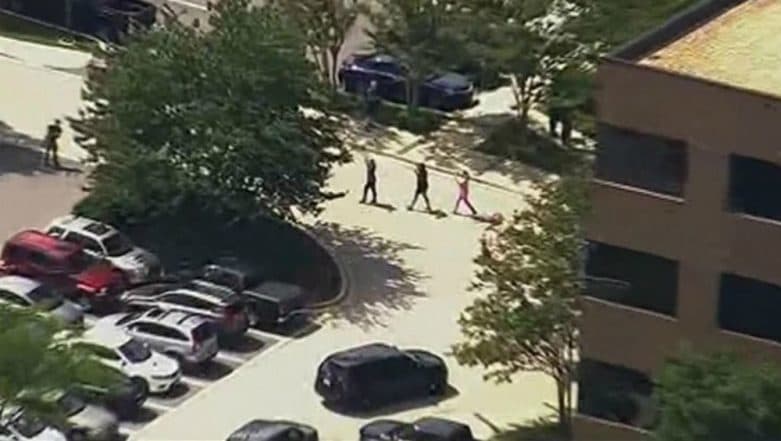 Several people are reported to have died after a mass shooting incident took place in US at Maryland's Capital Gazette newspaper office as per reports emerging in the media. As further development about the news emerges, it is becoming clear that a reporter at the newspaper office, who is reported to have hidden under his desk to save himself, told the owner of the Annapolis newspaper, The Baltimore Sun, about the shooting.
It is reported that multiple people were shot at and several have died due to the fatal wounds:
Multiple people shot at The Capital newspaper in Maryland's Annapolis, reports The Associated Press

— ANI (@ANI) June 28, 2018
In a chilling description about the shooting incident, the reporter who was hiding in the office said that the shooter stopped just once after opening fire and that was only to reload. An image was shared on Twitter by an user said to be related to the shooting spot:
'Several dead' after newsroom shooting in the US. Sounds bad 😱😢 https://t.co/PsbTHDlzcx pic.twitter.com/O2z5uwy7TO

— Debbie Power (@debi58bud) June 28, 2018
The Governor of Maryland, Larry Hogan, has posted on Twitter about the incident and said that he is "absolutely devastated" after the news and is getting to know more about the unfortunate event by being in touch with the authorities. President Donald Trump has been informed about the shooting incident, said the deputy press secretary.