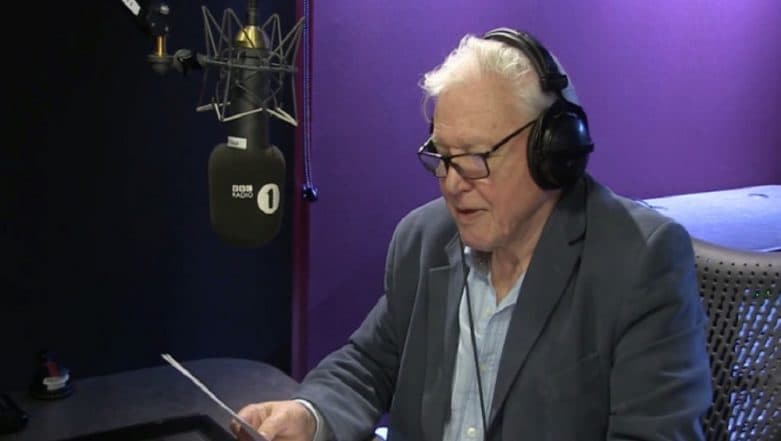 As state leaders, diplomats and scientists meet at the UN climate conference in Poland, natural historian Sir David Attenborough has spoken from the 'people's chair' of the need for urgent and concrete action to mitigate global warming.
Sir David said: "Right now, we are facing a man-made disaster of global scale. Our greatest threat in thousands of years. Climate change."
"If we don't take action, the collapse of our civilisations and the extinction of much of the natural world is on the horizon."
Attenborough at 92 years of age has spent most of his life studying and chronicling the marvels of nature. He spoke at the climate conference in Katowice, Poland from the people's chair which is supposed to act as a link between the public and policy-makers at the meeting.
He said, "The world's people have spoken. Their message is clear. Time is running out. They want you -- the decision makers -- to act now.
"Leaders of the world you must lead," he added. "The continuation of our civilizations and the natural world on which we depend is in your hands."
Attenborough is attending the UN's 'Conference of parties' also called COP24 for its 24th meeting as policy-makers hammer out a rule book to implement the Paris Climate Accord. These negotiations will create a framework that will guide countries on implementing climate-change mitigation action, track progress and institute further action.
The Paris Climate Accord of 2015 called for limiting global temperature increase to 1.5 degree Celsius. For this reason, the COP24 is being called the most important climate conference probably 'ever'.
Speaking to CNN after his speech, Attenborough underscored his message, "We have overrun it in a way that is unprecedented," he said. "No other creature in the world has had the effect on the planet that the human species has, and so we ought to be aware of what we've done and recognize the responsibility that we now have in our hands."