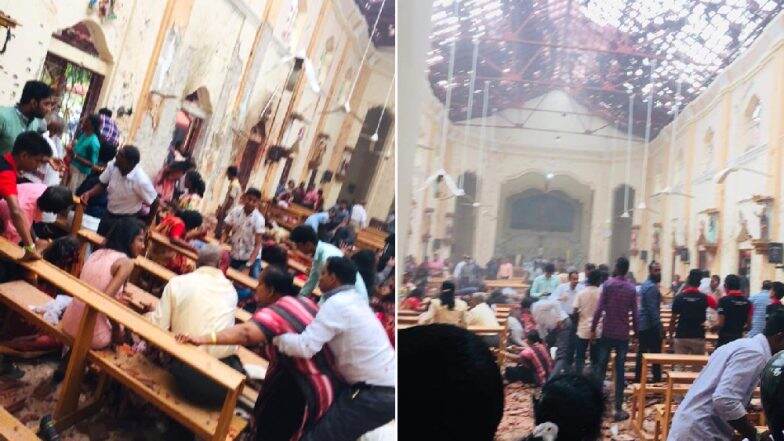 Colombo, April 25: The death toll in Sri Lanka has been revised to 253, down from 359 reported in sections of the local media earlier today. Sri Lanka's deputy defence Ruwan Wijewardene said the country's health ministry had put forth an incorrect estimate, which led to the quoting of inaccurate casualty count before the press.
Anil Jasinghe, the director general of Sri Lanka's health services, has also confirmed that the government is lowering the death toll based on the available information. He, however, added that casualty number is feared to increase. Nine Pakistani Nationals Arrested in Connection With Suicide Bombings
This was the biggest casualty sustained by Sri Lanka in a single coordinated attack since the end of civil war in 2009. The country observed a day of national mourning on Monday, with schools, colleges and major institutes being closed to honour the lives of victims lost.
A high-level probe has been launched by the Lankan government to identify and act against elements involved in the terror assault. President Maithripala Sirisena has sacked the country's defence secretary and police chief for failing to act on the Intelligence alert received hours before the Easter Sunday bombings.
Since Monday midnight, an emergency has been imposed across Sri Lanka, with at least 18 suspects being rounded up so far. Most of them are affiliated to the National Thowheed Movement (NTM), a local extremist outfit. Apart from them, 9 Pakistani nationals have also been arrested.