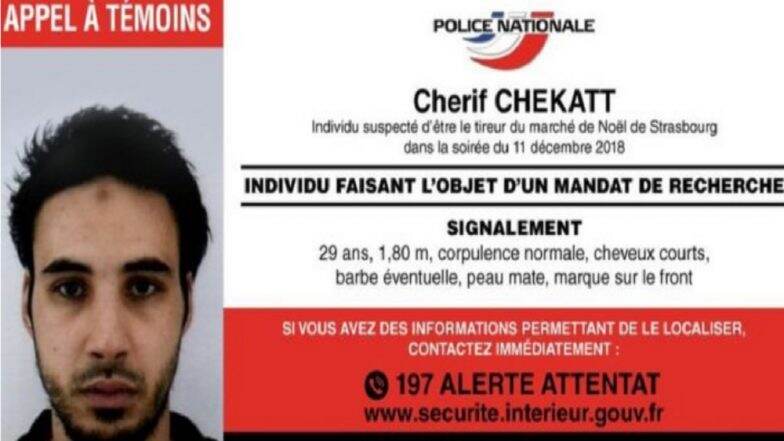 French police have tracked down the Strasbourg Christmas market attacker and shot him dead. The gunman, Cherif Chekatt was killed in an exchange of gunfire after police stopped him during a patrol.
Chekatt has been on the run since he opened fire on shoppers at the Strasbourg Christmas market on December 12. He fired using an automatic gun which killed three people and injured 12 more. Several among the injured are in a critical condition.
French police had declared the attack a terror attack. France's interior minister Christophe Castaner confirmed Chekatt's death. He said, "Three members of the National Police saw a suspicious individual on rue du Lazaret, in the Neudorf area of Strasbourg at 21:00 local time. The officers stopped the man, who turned around and fired on the police. They fired back and "neutralised" the attacker, Castaner said.
The French police had launched a massive manhunt after the initial attack. As Strasbourg lies on the Franco-German border, police in Germany too had increased security in the border areas.
Chekatt was on a watch list as he had a string of criminal convictions spanning France, Germany and Switzerland, and had spent considerable time in prison. Police said he had become "radicalised" while he was in jail. A search of his apartment had unearthed more weapons including a grenade, a rifle, four knives - two of which were hunting knives - and ammunition.
French police have arrested five people in connection with the Strasbourg attack including Chekatt's parents and brothers.
This is the third terror attack in France in 2018. The previous two attacks happened March and May – both being perpetrated by lone gunman who pledged their alliance to the Islamic State terror group.