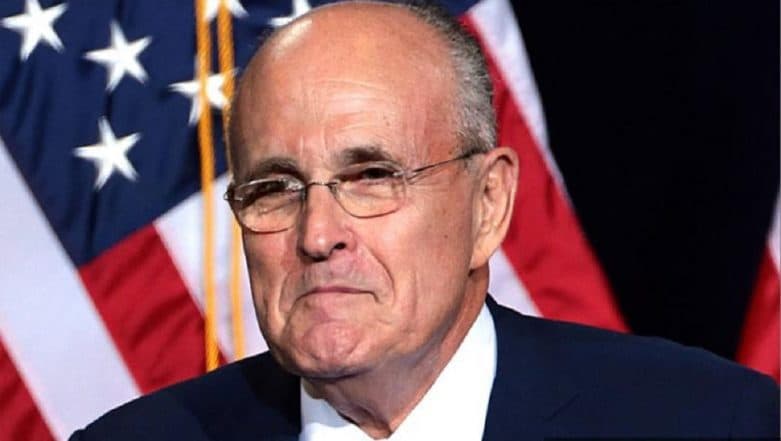 Did he or did he not? The Buzzfeed report which alleges that US President Donald Trump directed his then personal lawyer Michael Cohen to lie to the Congressional hearing has made huge waves – some of it has been disputed by Special Counsel Robert Mueller's office and the White House but there are many unanswered questions. Into this mix, Trump's current personal lawyer Rudy Giuliani has thrown in another contradictory statement.
Speaking to reporters on Sunday, Giuliani left open the possibility that Trump and former personal attorney Michael Cohen might have discussed Cohen's congressional testimony. But, he added, "so what" if they did?
The US President's lawyer acknowledged that communication between Donald Trump and Michael Cohen about the Trump Tower project in Moscow went on throughout 2016, including possibly up until October or November of that year. "Can't be sure of the exact dates, but the president can remember having conversations with him about it," Giuliani said.
The whole controversy arises from the fact that Michael Cohen initially told a congressional committee investigating Russia's interference in the 2016 election that Donald Trump's real estate organization's pursuit of a property deal in Russia ended before the Republican primary for the presidential elections began in January 2016.
But in November 2018, Cohen changed his earlier statement, pleaded guilty to lying to Congress and revealed that discussions on the Moscow real estate deal continued throughout into 2016 – just before the country went to polls. He said he had briefed Trump and members of Trump's family extensively over the developments throughout 2016.
A Buzzfeed report says that it was Donald Trump who directed Cohen to lie about the Moscow deal but Rudy Giuliani is now saying any discussion about Cohen's testimony would have involved Cohen telling Trump what he intended to say and Trump trusting that it would be accurate. "The guy driving this testimony was Michael Cohen," Giuliani told CNN.
These varied statements from Donald Trump's camp signals that their dealings have not been above aboard, before or after the presidential elections. Last week, Giuliani had even acknowledged the possibility that some people from Trump's campaign might have colluded with Russians without Donald Trump's knowledge.